BOE's Ramsden Sees Inflation Pressures Even If Wages Disappoint
(Bloomberg) -- U.K. inflation pressures are likely to pick up even if the Bank of England's forecasts for wage growth and productivity gains aren't met, according to Deputy Governor Dave Ramsden.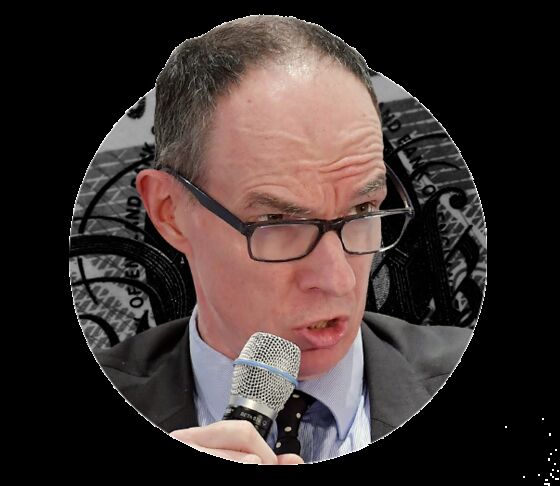 In a speech in London Friday, Ramsden said that he's on board with BOE's collective view that limited and gradual increases are needed to control inflation. Labor market tightness and rising pay pressures are likely to support price gains in the medium term, he said.
At the same time, he said officials had "predicted higher nominal wage growth in the past, and have been serially disappointed." Real wage growth since the Brexit vote had been "strikingly weak" he said. It "would be foolish of me to rule out being disappointed" on pay gains -- and productivity growth -- again.
Nevertheless, "Even in that case it seems likely to me that, given the gradual move into excess demand that we expect, unit labor costs and inflationary pressure would still pick up as in our August forecast."
Ramsden voted with the rest of his colleagues to hike interest rates to 0.75 percent in August, and markets are pricing in another move in May next year. Last year, he was one of only two Monetary Policy Committee members to vote against the first interest-rate hike in a decade.
In a speech that was primarily focused on the BOE's balance sheet, Ramsden noted that not all Brexit outcomes were covered in the bank's central forecast for a smooth transition, and that markets were increasingly insuring themselves against tail risks.
After the speech, he said that a disorderly Brexit as a result of crashing out without a deal would be a very different situation than after the referendum in 2016, so the policy response wouldn't necessarily be the same. After the vote, the BOE cut interest rates and restarted quantitative easing to bolster growth.
He also said that the bank's balance sheet will probably remain bigger than it was before the financial crisis even after it has unwound its bond-buying program.