BOE's Haldane Sees U.K. Wage Growth Starting to Strengthen
(Bloomberg) -- U.K. workers are about to get a long-awaited boost to their wages amid the lowest unemployment in four decades, Bank of England Chief Economist Andy Haldane said.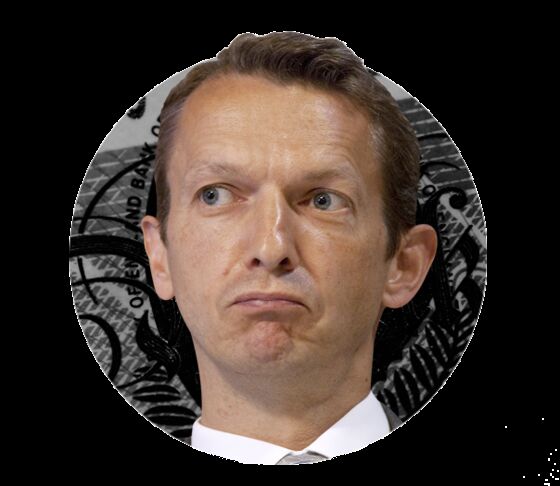 Though past forecasts for faster gains have disappointed, there is now "more compelling evidence of a new dawn for pay growth, albeit with the light filtering through only slowly," Haldane said in London on Wednesday. "Measures of labor market tightness have increased to their highest levels since before the crisis and, in some cases, ever."
British workers' inflation-adjusted wages have been falling for a decade as productivity weakened, unions lost bargaining power and automation became more widespread. The BOE's outlook for a series of limited and gradual interest-rate increases is based on its forecast for pay gains to accelerate to about 3.75 percent a year -- from 3 percent now.
"With wage growth picking up the first time in a lost decade, the risks to domestic costs are now broadly balanced," Haldane said.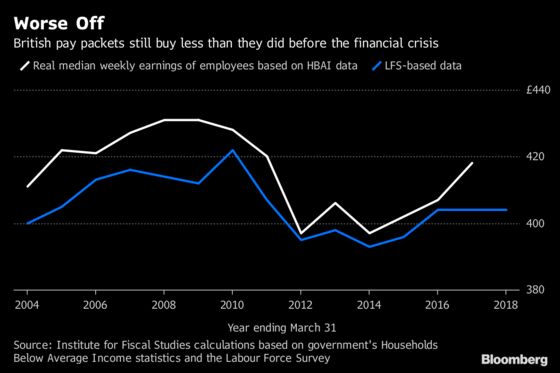 Haldane was this week appointed to head, in a personal capacity, a government panel dedicated to tackling the U.K.'s weak productivity growth. He said in the speech that the group could play an important role in boosting Britons' living standards.
The failure of productivity to stay in line with pre-crisis trends means that even small increases in wage growth can fan inflation, he said.
"With growth in money wages running at close to 3 percent, and with productivity growth running closer to zero, domestic cost growth in the U.K. is already running at, if not slightly above, rates consistent with the inflation target, even before any further (limited and gradual) build in wage pressures."
The BOE lifted its benchmark rate in August, and Haldane noted that markets are pricing in about one quarter-point increase a year for the next three years. Central bank policy makers will update their forecasts at their next rate decision on Nov. 1.