BOE Needs More Hikes as Wage Growth May Hit 4%, McCafferty Says
(Bloomberg) -- The Bank of England hasn't left it too late to start raising interest rates, even as wage growth may hit 4 percent next year, according to outgoing policy maker Ian McCafferty.
In an interview with Guardian, published Thursday, McCafferty said pay could accelerate at a pace not seen since the financial crisis due to labor shortages. On rates, he said there was a need for another two hikes in the next 18 months to two years. The official, who has long been considered one the Monetary Policy Committee's most hawkish members, is due to leave the central bank this month.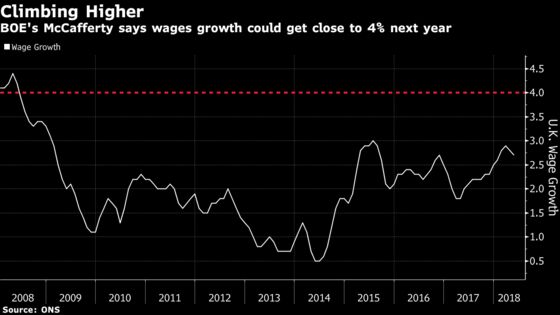 McCafferty said that wage growth might "might creep up towards 4 percent-ish" in 2019, from below 3 percent currently and more than the 3.25 percent forecast by the BOE. He added that the worker shortfall was now moving from skilled occupations into unskilled sectors.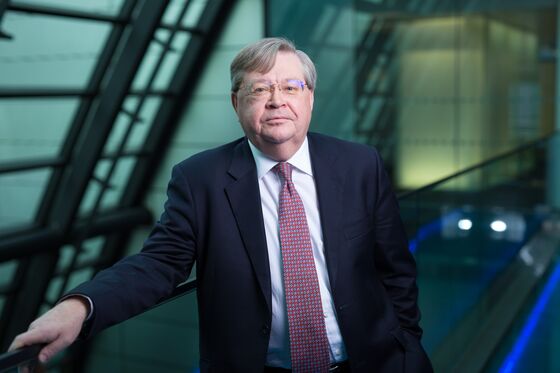 "The labor market has shown significant signs of tightening in recent months," he said. "Surveys and other measures are pointing to labor shortages as a constraint on output growth."
Policy makers raised rates to 0.75 percent last week, the second increase in the space of the year. In both cases, McCafferty voted for a rate hike before his colleagues.
"I don't think we have left it too late," he said. "But once you think a rate increase is appropriate you shouldn't dally with the first one."