BOE Debate About Negative Interest Rates Is Stepping Up a Gear
(Bloomberg) -- The Bank of England's debate over negative interest rates stepped up a gear on Monday with one policy maker saying they've had a positive effect elsewhere.
Silvana Tenreyro's comments follow those of the central bank's chief economist, Andy Haldane, who said in an interview published over the weekend that sub-zero rates are something officials need to be looking at.
Tenreyro said the BOE would have to examine certain aspects of negative rates when it comes to protecting the financial system but it's also not ruling them out.
The scale of the coronavirus economic shock has prompted investors to bet on more major central banks lowering borrowing costs below zero. Even if that fails to stimulate demand battered by the pandemic, it will help keep the lid on interest rates at a time when governments are increasingly turning to debt markets to finance massive bailouts.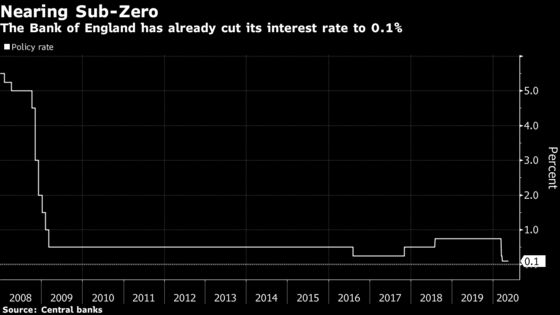 Europe's experience shows negative rates "have had a positive effect in the sense of having a fairly powerful transmission to real activity," Tenreyro said Monday. "There are some considerations that are more specific to the U.K. and will need to be worked out including the effect on some financial institutions, implementation, communication and so on."
The European Central Bank and others have already cut rates below zero but has refrained from reducing its benchmark rate during the crisis, relying mainly on quantitative easing. Investors are now betting the BOE will take borrowing costs into negative territory in December. Before Tenreyro's comments, they saw such a move in February.
"For now, everything is on the table for us," she said on an online seminar hosted by the London School of Economics.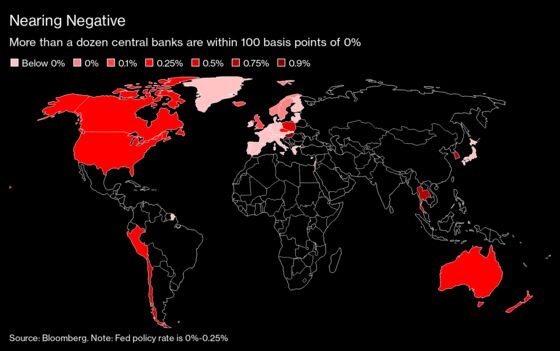 While the idea seems to be gaining traction inside the U.K. central bank, at least as a longer-term option, there has also been some mixed messaging. Governor Andrew Bailey said last week that while negative rates weren't being contemplated at the moment, it's important not to rule anything out forever.
The benchmark rate now stands at 0.1%, and taking it negative could prove difficult for banks, he said, and potentially make it difficult to influence borrowing costs across the economy.
"It sounds as though the BOE has far from made up its mind on the issue," Allan Monks at JPMorgan said in a note published before Tenreyro spoke.