BOE Forward Guidance Is Well Understood by Public, Haldane Says
(Bloomberg) -- The Bank of England's policy of forward guidance has been successful because it has been well understood by companies and U.K. citizens, according to Chief Economist Andy Haldane.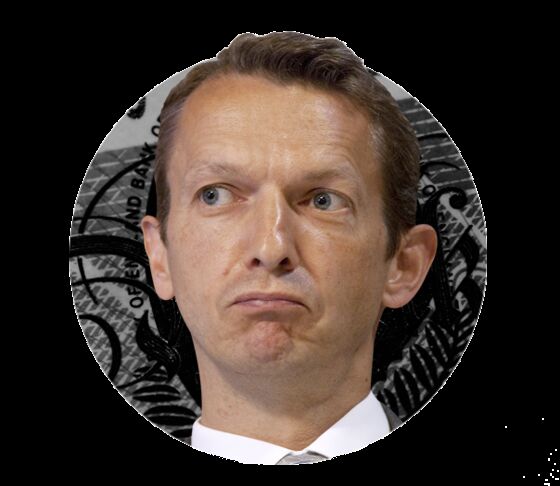 Haldane launched a defense of the bank's use of the policy tool, which has drawn criticism for appearing to fumble the message on the timing of interest-rate increases. In a speech on central bank communication in Tallinn, Estonia, he said that the BOE was focused on talking to businesses and consumers -- who require more general information on the "direction and destination" of interest rates -- rather than the more specific guidance required by markets.
The former group had well understood the bank's message of the need for "limited and gradual" rate increases, he said, and this had well prepared them for the BOE's hikes in November and August. Haldane added that forward guidance simply cannot be that precise as that called for by some market participants, who were never intended to be its primary audience.
When the rate hikes came, "it is interesting to see how well these were understood by companies and households," he said. "Around three-quarters of households, and around 90 percent of companies, had expected a rise in rates within the year ahead in surveys held immediately prior to the decisions. Simple, directional forward guidance on monetary policy appears, for this non-expert audience who comprise most of the spending in the economy, to have been effective."
The comments echo those made by Governor Mark Carney earlier this year when he was accused of poorly communicating monetary policy. Back then, Carney said what matters most is that the wider public still understands borrowing costs are headed gradually higher.
In his speech on Wednesday, Haldane also outlined how global central banks have boosted transparency in recent years. He said while the "central bank secrecy doctrine has been over-turned" more work needed to be done to boost engagement with the public and win back their trust.