BlackRock's Rick Rieder Says ECB Should Start Buying Stocks
(Bloomberg) -- The next frontier for stimulus at the European Central Bank should include stock purchases, according to Rick Rieder, BlackRock Inc.'s chief investment officer for global fixed-income.
Policy makers in the euro area are mulling a tiering system to mitigate some of the side effects that negative rates have on financial institutions. However, bolder action is needed to spur capital investment and merger activity, said Rieder, who manages more than $60 billion across various funds.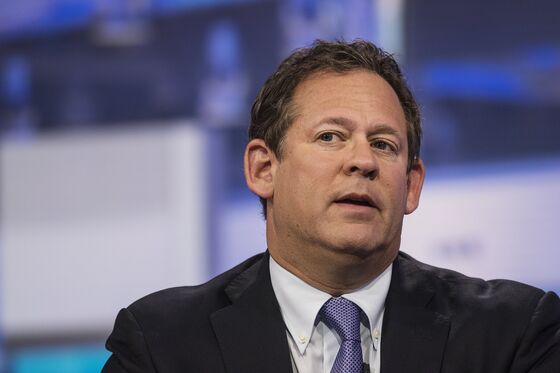 Rates are sufficiently low to encourage the addition of leverage. There's more than $200 billion in European corporate debt trading with a negative yield. Further steps in this direction could be akin to pushing on a string. Thus, stimulating via the equity channel is the least-worst option, Rieder said.
"The cost of their debt in Europe is much lower, the cost of equity is too expensive," he said in an interview on Bloomberg Television. "What I think the ECB is going to do is going to buy their equities. I'd rather see fiscal, but we're not going to get that. So I'd hit the right part of the capital stack."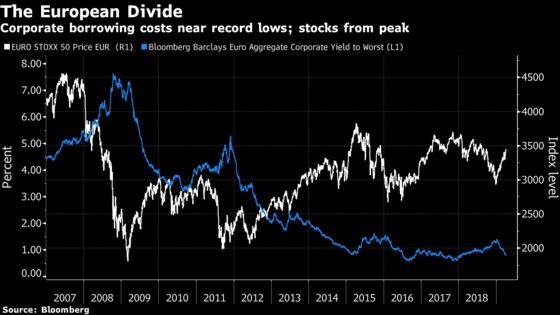 The ECB wouldn't be the first central bank to engage in these kinds of extraordinary measures. The Bank of Japan has been purchasing exchange-traded funds since 2010.
Switching the focus to a riskier part of the corporate capital structure could have unintended consequences, according to other investors.
"That would basically signal to me that, again, we are at the end of the world rather than things are getting better," said Krishna Memani, Oppenheimerfunds' chief investment officer, who said such an announcement would push him to reduce European exposure. "I think it would be a very big mistake on the part of the ECB."