Billionaire-Owned Driller Buys Sinopec Assets in Argentina
(Bloomberg) -- Argentina's Compania General de Combustibles SA has acquired the local unit of China Petroleum & Chemical Corp., turning the billionaire-owned driller into a top-five oil and gas producer in the South American country.
CGC, majority owned by billionaire Eduardo Eurnekian's Corporacion America International, closed the deal for Sinopec Argentina Exploration and Production on Wednesday, the Buenos Aires-based company said in a statement. Terms weren't disclosed. The purchase includes Sinopec's assets in Patagonia's San Jorge and Cuyana basins, paving the way for CGC to boost daily production by 35% from levels in late 2019.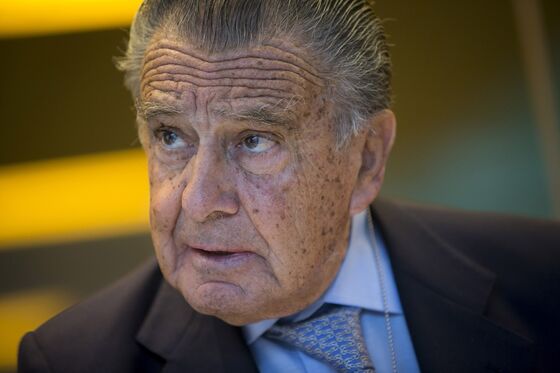 The acquisition is valued at $240 million, according to a person with knowledge of the matter. It'll be financed with bridge and syndicated loans, said the person, who asked not to be identified because details of the transaction are private.
The deal comes when the world's oil majors have been seeking to sell non-core assets, especially those requiring big exploration budgets, to focus efforts on cash generation. Sinopec had been trying to sell its Argentine business since 2017.
CGC's crude expansion also comes when investors are increasingly looking to a future of cleaner energy. But the company -- currently Argentina's eighth-biggest driller and almost entirely dedicated to natural gas, widely considered a transition fuel -- doesn't see a conflict.
CGC plans "to be early adopters of technologies for the energy transition," Chief Executive Officer Hugo Eurnekian said in an interview, highlighting the company's interest in underground carbon storage to produce emissions-free power. "But at the same time we all know that oil is still absolutely necessary for the world's lifestyle."
Conventional Oil
Vs

. Shale
The acquisition is part of CGC's bet on exploration of conventional oil and gas reserves in Argentina's southern province of Santa Cruz, where it already has operations, marking a difference from rivals who are focused on growth in the famed Vaca Muerta shale deposit a little to the north.
Read More: Trafigura Is Said to Venture Into Argentine Shale in Vista Deal
The company's proven oil reserves will jump by half and crude will now account for 37% of total production, up from 15% previously. Natural gas makes up the rest. Revenues may as much as double, Eurnekian said in the interview. Last year, they were $382 million.
CGC may also be set to benefit from a government-sponsored law to promote oil exports and partially free drillers from damaging capital controls. The legislation is still being drafted.
The deal "is positive, in our view, as the company diversifies its revenue stream" from natural gas, Konstantinos Papalias, an analyst at Puente in Buenos Aires, said in a note. "We will see how the new hydrocarbon law will influence this acquisition."
At first glance, any production ramp-up could help CGC gain access to U.S. dollar proceeds from exports for servicing debt, he added.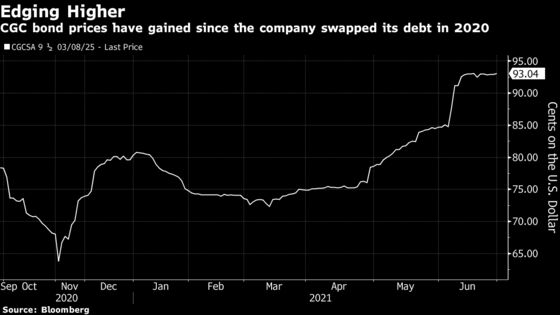 CGC, which is 70% held by Eduardo Eurnekian's Corporacion America International and 30% by publicly-traded holding company Sociedad Comercial del Plata SA, had already been expanding production, including through a 2015 acquisition of Petroleo Brasileiro SA assets in Santa Cruz.
Wednesday's transaction is also a nod to how local investors are taking advantage of opportunities in struggling Argentina as foreign companies curb their exposure to the capital controls, three years of recession and inflation that's forecast to end the year near 50%. During the past few years, multinationals including Walmart Inc. and Latam Airlines Group SA have sold operations.