Big Mac Index Inspires India to Track Cost of Plate Meals
(Bloomberg) -- The cost of an Indian plate meal went up in recent months amid a rise in prices of vegetables and pulses.
That's the first increase in prices since 2016 for the 'thali,' a set meal served in a plate across restaurants in India, Krishnamurthy Subramanian, the government's chief economic adviser, wrote in the Economic Survey.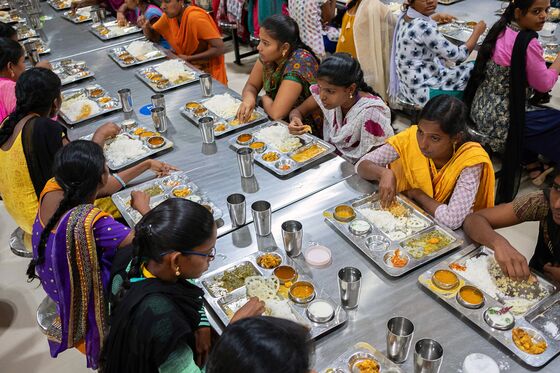 Read: INDIA INSIGHT: Rural Economy Locked in Downward Spiral - Tracker
The survey, which gives an account of the state of the economy, dedicated a chapter to 'Thalinomics' -- the economics of a plate of food in India and equivalent to The Economist's Big Mac Index.
While it didn't give specific details on the increase in cost last year, 'Thalinomics' found that between 2016 and 2018 prices decreased. The typical household gained 10,887 rupees ($153) on average per year due to moderation in prices of a vegetarian plate meal and around 11,787 rupees for two non-vegetarian 'thalis.'