Bank of France's Villeroy Urges Italy to Respect EU Budget Rules
(Bloomberg) -- Bank of France Governor Francois Villeroy de Galhau urged Italy to follow the European Union's budget rules, in an op-ed piece in newspaper Corriere della Sera.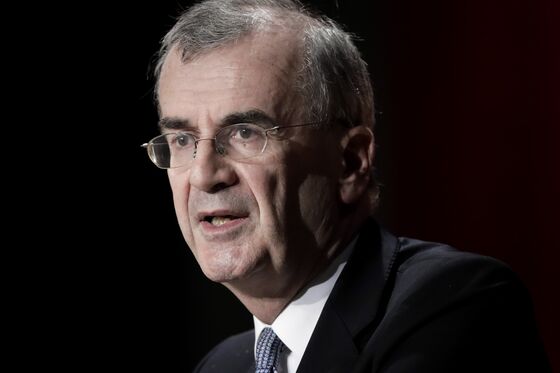 Villeroy, who is also a member of the European Central Bank's Governing Council, referred to the financial principles that European Union countries have agreed to, including the Stability and Growth Pact.
"As a central banker of a friendly country, it's obviously not my role to comment on the Italian choices," Villeroy wrote. "But respect for these rules is also in the national interest of our two countries."
Italy has been locked in a stalemate with the European Commission over the country's budget for next year. Italian 10-year bond yields have increased since the populist government took office on June 1, while the spread between 10-year yields and similarly dated German bunds has widened.
"The increased cost of government bonds risks spreading through the whole economic sphere, limiting access to credit for families and businesses," Villeroy wrote in the commentary published Friday. He reiterated that the euro common currency is "part of the solutions" for Italy's economic problems.