Balance Sheet Could Be in Regular Fed Toolkit, Daly Suggests
(Bloomberg) -- Federal Reserve Bank of San Francisco President Mary Daly suggested that the central bank could decide to use its balance sheet as a routine part of how it guides the economy, not just as a last-ditch measure to deploy in emergencies.
"An important question is, should those always be in the toolkit?" Daly said of post-crisis bond-buying programs, popularly called quantitative easing, or QE. "Should you always have those at your ready, or should you think about, those are only tools you use when you really hit the zero lower bound and you have no other things you can do?"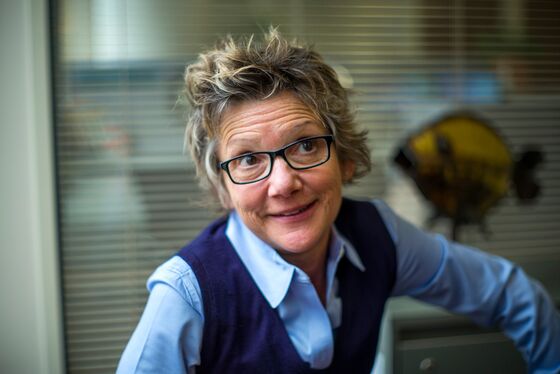 Daly, who was speaking with reporters in San Francisco on Friday, said the question is part of the discussion as the Fed rethinks its monetary policy framework and procedures this year, a process that will involve public outreach and a conference in Chicago in June. While officials often say that the balance sheet could be used again in a serious downturn when rates head to zero, they rarely if ever paint it as something other than a last-ditch option.
"You could imagine executing policy with your interest rate as your primary tool, and the balance sheet as a secondary tool, but one that you would use more readily," Daly said. "That's not decided yet."
The Fed is currently in the process of shrinking its balance sheet, which is swollen from three rounds of large-scale asset purchases during and after the Great Recession, though it has not yet decided how much smaller it will ultimately become.
Asked whether she would favor slowing down that shrinking process at some point before its conclusion, Daly said only that such a move -- often referred to as a "taper" -- is a "key part" of ongoing discussions about policy normalization.
The Fed said in a Jan. 30 statement that its benchmark federal funds rate would remain the "primary means" of adjusting monetary policy. It also said it "would be prepared to use its full range of tools, including altering the size and composition of its balance sheet" to generate more stimulus than it could achieve just by cutting rates.
Officials at that meeting also pivoted to a more dovish policy stance, pledging they could be "patient" in judging the timing of the next adjustment in rates. They left open whether that move would be up or down.
Daly said slower global growth, uncertainties over government policies including the U.S.-China trade war, and tighter financial conditions following a series of Fed rate increases were lingering uncertainties, and she'll be watching to see how those play out.
"All of those factors make me believe patience is warranted until we see the resolution of those factors," she said. "Patience isn't time-dependent, it's actually data-dependent."