Andrew Bailey Faces First BOE Test as Coronavirus Rewrites Outlook
(Bloomberg) -- Andrew Bailey is being thrown in at the deep end.
The man who becomes Bank of England governor in less than two weeks is set to make the first public appearance connected to his new role on Wednesday. His tenure starts when concerns about the coronavirus have sparked a flurry of speculation that central banks around the world will start emergency policy easing.
The appearance is all the more important since his views on policy remained virtually unknown, giving investors little insight into the direction the BOE may take when he takes over. On Tuesday, incumbent Mark Carney said the central bank is ready to take all necessary steps to help the economy weather the impact of the coronavirus outbreak.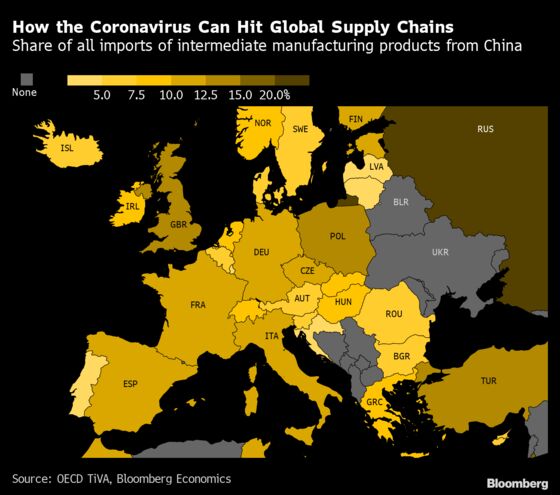 Bailey's appointment hearing with Parliament's Treasury Committee may not only focus on policy. He may get hard questions on his record at the Financial Conduct Authority, where he weathered a slew of scandals.
The grilling comes about three weeks before his first monetary policy meeting on March 26, for which markets are pricing in an interest-rate cut. There's even speculation that the bank, which refrained from cutting rates in January thanks to signs of a post-election economic bounce, may act even sooner.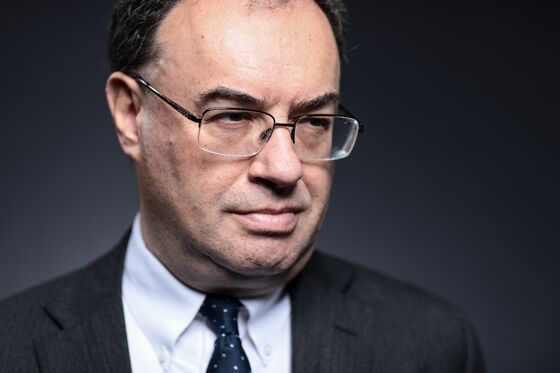 Carney appeared before the Treasury Committee on Tuesday alongside other members of the Monetary Policy Committee. Group of Seven finance ministers and central bankers are due to hold an emergency call, and Carney said they're crafting a "powerful and timely" defense of the world economy.
"The BOE won't want to be an outlier, if, as now seems likely, all the other major central banks loosen policy to fight the virus," said Samuel Tombs, an economist at Pantheon Macroeconomics in London. We "would not rule out a move coming before the Committee's next scheduled meeting."
Carney was also asked about the controversy surrounding traders' access to a high-speed audio feed of BOE press conferences. He described that as a "wholly unacceptable situation," but declined to comment in detail given the ongoing investigation.
The disruption caused by the coronavirus means that the prospects for a meaningful economic rebound following Boris Johnson's decisive election in December are being undermined.
There are also still risks from Brexit trade negotiations, with the government threatening to walk away from talks as soon as June. That risks a messy exit with no deal that Bloomberg Economics calculates could leave the nation's GDP 3% smaller by 2030.
There's certainly precedent for an incomer to act immediately, with Carney using his first meeting in July 2013 to instigate an early form of forward guidance. Meanwhile, Eddie George led the BOE to a rate hike in June 1997 -- the first independent BOE decision -- while new governor Mervyn King was among the eight officials who voted to cut in July 2003.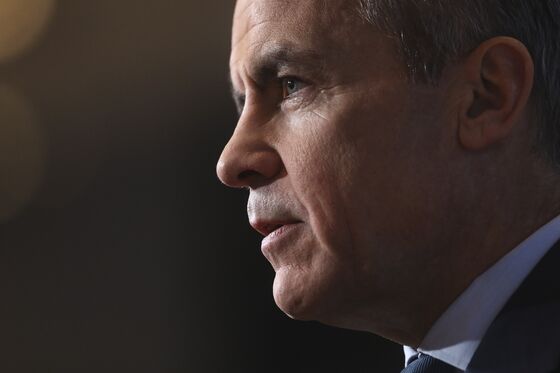 ​Still, King's views on policy were far less of a mystery, having been on the MPC since its inception.
Bailey will also lead a vintage of the MPC that is perhaps more likely to dissent. Two officials are already voting for a cut.
The other topic in focus will be Bailey's current job as the head of the FCA. On his watch, the agency oversaw the collapse of so-called mini-bond firm London Capital & Finance, seizing up investors' retirement funds, the demise of Neil Woodford's investing empire, and the gating of M&G Plc's property fund earlier.
Campaigner Gina Miller -- best known for bringing the lawsuit that forced the U.K. government to get parliamentary approval for Brexit plans -- called for an independent review of Bailey's appointment, citing a "catalog of regulatory failures" during his time leading the regulator.
While the Treasury Committee doesn't have a formal veto over BOE appointments, its opinions carry substantial weight. Charlotte Hogg, former chief operating officer who was appointed deputy governor in 2017, resigned after lawmakers on the Treasury Committee said her "professional competence falls short of the very high standards required." She had failed to disclose that her brother worked for a bank that she would help supervise.