Auto Sales Rebound May Shift Global Growth Focus From Chip Cycle
(Bloomberg) -- Investors should watch out for an impending recovery in global auto sales that will steal the limelight from the semiconductor industry and give some comfort to those expecting the global economy to kick up in 2020.
That's an observation from Junichi Makino, an economist at the brokerage arm of Japan's second-biggest bank, who expects autos to soon exit the doldrums that characterized the industry last year. Cheaper financing costs for U.S. car loans and recoveries in other major markets will lift demand, Makino said.
"The chip cycle gained major attention last year for its influence on the global economy, but now that it has turned up, attention this year will likely focus on automobiles," Makino wrote in a report on Wednesday.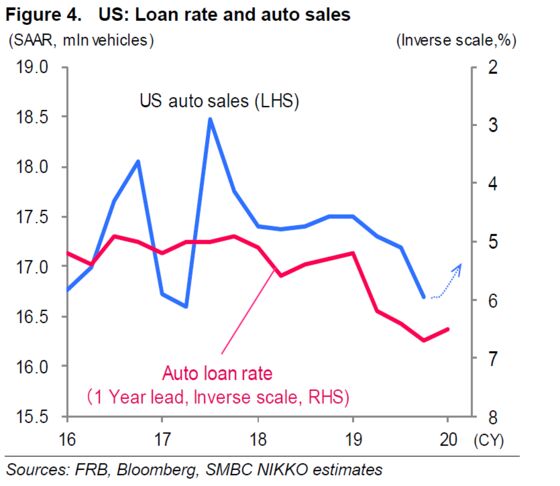 As memory chips begin to climb out of a persistent downturn, the car industry is still suffering with job cuts and tepid demand together with pressures from the growth of electric vehicles. Market driver China likely experienced its second yearly drop in car sales in 2019, and declines are expected in most other regions as well.
SMBC Nikko sees lower loan interest rates and increasing disposable income stimulating demand from American car consumers in 2020, along with a recovery in Chinese, European and Japanese markets. In China, the still "extremely low" rate of auto ownership indicates large demand potential remains, Makino said.
Early 2020 forecasts by carmakers suggest change may be afoot. BMW AG on Wednesday said that this year will be a record for sales.