Australia, South Korea, Brazil Are the Major Economies Most Exposed to China Trade
(Bloomberg) -- Terms of Trade is a daily newsletter that untangles a world threatened by trade wars. Sign up here.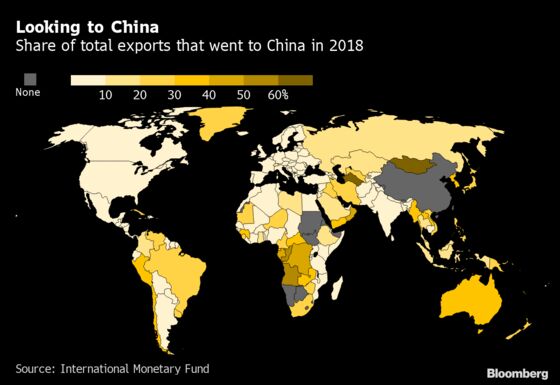 China's first-quarter GDP growth could slow to 4.5% year on year -- a record low -- because of the coronavirus, according to Bloomberg Economics' scenario analysis. If that happens, a period of weaker imports will transmit the shock to trade partners. Looking at exports to China as a share of total exports, the major economies with the highest exposure are Australia, South Korea and Brazil.