Australia's Frydenberg Says Sour China Ties Won't Hit RCEP
(Bloomberg) -- Australia's worsening diplomatic ties with China won't be a factor in moves to progress the Regional Comprehensive Economic Partnership trade agreement, according to Treasurer Josh Frydenberg, as member nations pledged to complete the deal by November.
"Australia has been a trusted partner in free-trade agreements, both multilaterally and bilaterally," Frydenberg said at a Bloomberg Invest Global virtual event on Tuesday. He said that more than 70% of the nation's two-way trading relationships are already covered by free-trade deals.
Australia incurred the wrath of its largest trading partner in April by leading calls for an independent probe into the origins of the coronavirus. It's pledged to become a founding member of the Beijing-backed RCEP, which is expected to see 15 countries in the Indo-Pacific region cut tariffs and trade barriers, even after India's decision to withdraw from it.
A virtual conference meeting held on Tuesday discussed market access and "provided guidance toward the conclusion and signing of the RCEP agreement by November," Malaysia's Minister of International Trade and Industry Azmin Ali said in statement.
"It will be the largest FTA in the world covering nearly half of the world's population while contributing one third of the world's GDP," Ali said, adding it shouldn't be derailed regardless of India's decisions.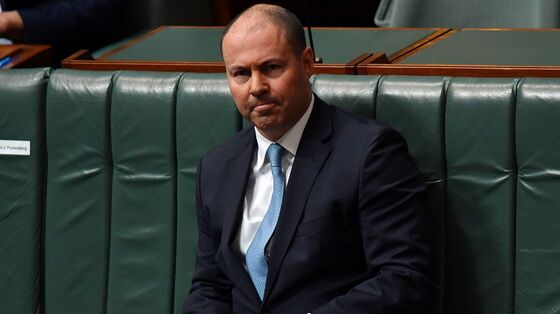 Despite India's "difficult" move to withdraw, the other 15 economies are expected to sign a final deal in November, according to Deborah Elms, the executive director of the Asian Trade Center in Singapore.
"This means members have two options: RCEP with 15 or no deal at all," Elms said in emailed comments. "I do not think this is the time to simply abandon years of effort, particularly when facing the greatest economic stress in peacetime in 150 years."
Frydenberg on Tuesday declined to identify any sticking points in the RCEP negotiations and said Australia will continue to "advocate behind closed doors" for a deal in its interests.
Since Australia's virus probe call, President Xi Jinping's government has placed crippling tariffs on Australia's barley exports, banned beef from four of the nation's meat plants, and warned its students and overseas tourists they could be the subject of racist attacks in the nation.
Still, Frydenberg said that the two nations had a "mutually beneficial" trading relationship, with Australia supplying more than 60% of China's iron ore imports, plus significant amounts of coal.
He also said Australia wouldn't be backing down to appease Beijing, even amid concerns that its more hardline diplomatic stance could come at an economic cost.
"We will be consistently clear when it comes to protecting our national interest," Frydenberg said.