Australia Extends Coronavirus Entry Ban From Mainland China
Australia will extend its ban on people entering the country from mainland China due to the coronavirus for an extra week, Prime Minister Scott Morrison said.
The original 14-day ban was due to expire on Saturday. Australia's National Security Committee will review the need for the ban on a week-by-week basis, Morrison told reporters in Canberra on Thursday.
Australian Universities Count Cost of Coronavirus Travel Ban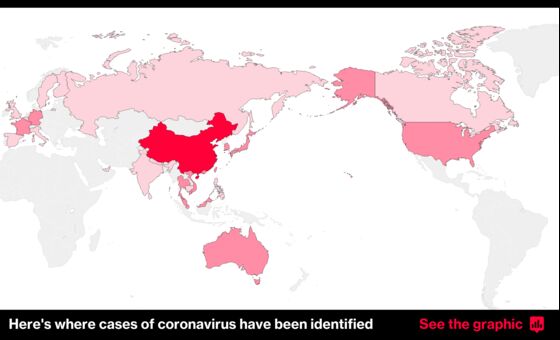 The ban has meant more than 100,000 Chinese students have been unable to start university classes in Australia this term, according to the Australian Broadcasting Corp. Treasurer Josh Frydenberg has warned the nation -- the world's most China-dependent developed economy -- faces a "significant" impact to its bottom line in sectors including tourism, education and agriculture.
The death toll in China from the virus has reached at least 1,355. Australia has conducted two chartered flights to evacuate citizens and permanent residents from Wuhan, where they have been quarantined in either an asylum-seeker detention center on Christmas Island or a former resources-industry workers' camp near Darwin.