Tech Leads U.S. Stocks Higher; Dollar Advances: Markets Wrap
(Bloomberg) -- U.S. stocks rose for a fourth day, with technology shares leading the advance in thin trading ahead of a fresh batch of earnings reports. The dollar advanced on rising prospects for a trade truce.
The S&P 500 closed at the highest since Dec. 3 in volume 20 percent below the 30-day average. Nvidia, Adobe, Microsoft and Apple led the Nasdaq indexes to solid advances. Alphabet reports earnings after the closing bell.
President Donald Trump over the weekend told CBS that trade talks with Beijing are "doing very well" and sounded confident an agreement with North Korea was on the horizon. European equities eked out a fifth gain for the longest rally since November. In Asia, trading was subdued as much of the region headed into Lunar New Year holidays.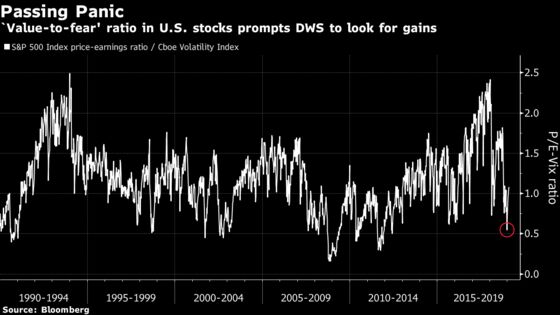 "The S&P 500 was priced for perfection in the economy, earnings and the Fed, and while we've seen a lot of positive improvement, we're a long way from that right now," Tom Essaye, a former Merrill Lynch trader who founded "The Sevens Report" market newsletter, wrote to clients.
After a busy few days that included relatively dovish Federal Reserve comments and U.S.-China trade talks in Washington, there were a notable lack of drivers for markets on Monday, particularly in Asia, where China is off and other markets will be shut for days. Investors may again look for direction from a corporate earnings season that's been mixed so far.
Elsewhere, Venezuela's defaulted 2027 bonds fell as Spain, Germany and the U.K. led a host of European countries in recognizing National Assembly leader Juan Guaido as the country's interim president on Monday. The country's outlook is being followed by oil traders given the country's share of global exports. Emerging-market currencies and shares fell.
Among key events in the coming days:
Earnings season continues, with reports this week from Twitter, Hasbro, Ryanair, Disney, Philip Morris, SoftBank, BNP Paribas, ING, MetLife, Societe Generale
Trump delivers a delayed State of the Union address Tuesday
On Wednesday, Federal Reserve Chairman Jerome Powell gives his first public comments following the January FOMC meeting and rate decision.
Central banks in Australia, India and the U.K. set rates this week
These are the main moves in markets:
The S&P 500 Index rose 0.6 percent as of 4 p.m. New York time, while the Nasdaq Composite Index added 1.1 percent and the Dow Jones Industrial Average gained 0.4 percent.
The Stoxx Europe 600 rose 0.1 percent.
The MSCI Emerging Market Index eased 0.3 percent, the first drop in five days.
The Bloomberg Dollar Spot Index gained 0.3 percent, the third straight daily increase.
The euro eased 0.2 percent to $1.1436.
The British pound fell 0.1 percent to $1.3089.
The Japanese yen weakened 0.5 percent to 110.06 per dollar.
The yield on 10-year Treasuries climbed four basis points to 2.72 percent.
Germany's 10-year yield rose one basis point to 0.17 percent.
Britain's 10-year yield rose two basis points to 1.27 percent.
West Texas Intermediate fell 0.9 percent to $54.79 a barrel.
Gold fell 0.4 percent to $1,312 an ounce.