U.S. Stocks Rise to Records, Treasuries Decline: Markets Wrap
(Bloomberg) -- U.S. stocks notched a solid gain to close at all-time highs, even as lawmakers continue to wrangle over a federal-spending deal.
The S&P 500 climbed for a third day, even with Republicans and Democrats still unable to reach an agreement that would assist millions of Americans who face losing virus-era assistance later this month. Investors earlier took an unexpectedly large rise in jobless claims as a sign the two sides would be prodded toward a deal. The dollar slumped, Treasury yields rose and oil advanced. Bitcoin breached $23,000 for the first time.
With the clock ticking to renew pandemic aid, leaders in Washington are under pressure to resolve their differences after months of deadlock amid signs of a faltering economic recovery. The country continues to set records for virus infections and deaths, with more jurisdictions tightening lockdowns in a renewed therat to the economy.
In Europe, lawmakers cleared the bloc's 1.8 trillion-euro ($2.2 trillion) stimulus package on Wednesday. Cyclical shares such as miners and retailers rose on news that the rollout of a Covid vaccine would begin this month. The pound climbed and the euro rose to the highest since April 2018 as officials cautiously predicted a Brexit deal within days. Both held their gains after European Commission President Ursula von der Leyen said "big differences" remain.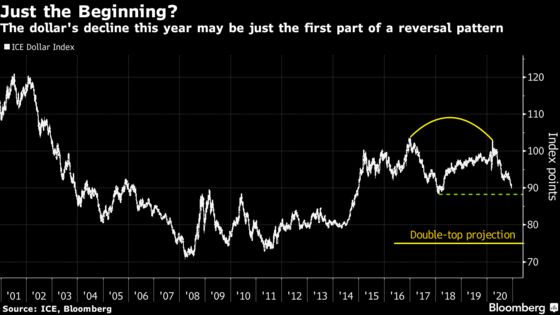 "Investors know that the environment for businesses and for earnings is going to be good in the medium and long-term," said Chris Gaffney, president of world markets at TIAA Bank. "The global economy and the U.S. in particular is going to go through a tough patch here in the next few months. However, the central banks and the future looks good."
Emmanuel Macron's office said he'd tested positive for the coronavirus. The French president, 42, will self-isolate during seven days, while continuing to work, his office said. The number of virus deaths reached another daily record in the U.S., while the first known allergic reaction to the Pfizer Inc. vaccine was reported in Alaska as some snarls began to emerge in the effort to send the shots across the country.
Elsewhere, oil held gains in the wake of a surprise decline in U.S. crude inventories. Stocks across Asia saw modest advances.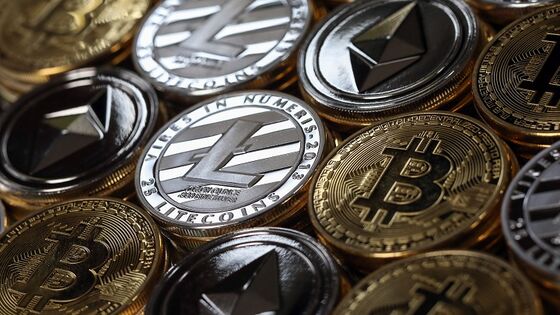 Here are some key events coming up:
Policy decisions from central banks in Japan and Russia are due Friday.
These are some of the main moves in markets:
Stocks
The S&P 500 Index advanced 0.6% as of 4 p.m. New York time, the highest on record.
The Dow Jones Industrial Average gained 0.5%.
The Nasdaq Composite Index climbed 0.8%.
Currencies
The Bloomberg Dollar Spot Index fell 0.4% to the lowest in almost three years.
The euro gained 0.6% to $1.2267, the strongest in almost three years.
The Japanese yen appreciated 0.3% to 103.11 per dollar, the strongest in more than nine months.
Bonds
The yield on 10-year Treasuries rose one basis point to 0.93%.
Germany's 10-year yield declined two basis points to -0.57%.
Britain's 10-year yield rose one two basis points to 0.29%.
Commodities
West Texas Intermediate crude gained 1.1% to $48.36 a barrel, the highest in almost 10 months.
Gold futures strengthened 1.6% to $1,889 an ounce, the highest in almost six weeks.