Stocks in China Slide; U.S. Equity Futures Advance: Markets Wrap
(Bloomberg) -- U.S. stocks rebounded from the worst week in six months as investors speculated efforts to contain the coronavirus will minimize lasting damage to the American economy. Commodities remained under pressure, with copper dropping a 14th straight day and oil sliding below $50 a barrel.
The S&P 500 Index advanced as China added stimulus in an effort to shore up its economy and American manufacturing data topped estimates. It's still down more than 2% since the virus scare started almost two weeks ago, and ended the session well off highs. Tech shares led the advance, while energy and industrial companies slumped.
The risk-on mood in U.S. equities didn't spread across assets. Treasuries suffered only modest declines, oil plunged and copper futures dropped again in London. Stocks in Shanghai -- which hadn't traded since holidays began Jan. 23 -- tumbled the most since 2015 as the nation's economy remained virtually shut down because of the virus.
"In the short-term, equity markets are at risk and we haven't seen yet the types of declines that we saw during SARS," Ed Campbell, portfolio manager and managing director at QMA, said in a phone interview. "The lesson from history is that risk assets don't bottom until the net number of new cases peaks and it's not clear that we've reached that point."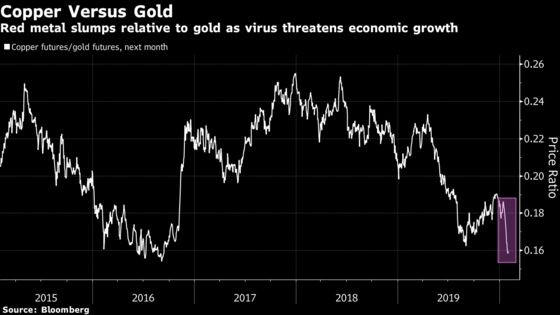 The spread of the cornoavirus kept investors on edge Monday after American equities had the worst week since August on concern economic growth will falter as the virus spreads. U.S. health officials said they were preparing as if the outbreak would be a pandemic. The People's Bank of China cut rates as it injected cash into the financial system on Monday, part of a slew of measures to shore up their financial markets. Still, the economic toll is becoming clearer, with Beijing reportedly evaluating whether its growth target this year should be softened. A manufacturing reading in the U.S. topped estimates.
In company news, Tesla Inc. surged 20% after a battery unit reported a quarterly profit and the shares got an upgrade. Sysco Corp. sank after delivering disappointing results. Nike Inc. rallined with Microsoft. Alphabet lost 5% as of 4:05 p.m. in New York, after reporting results.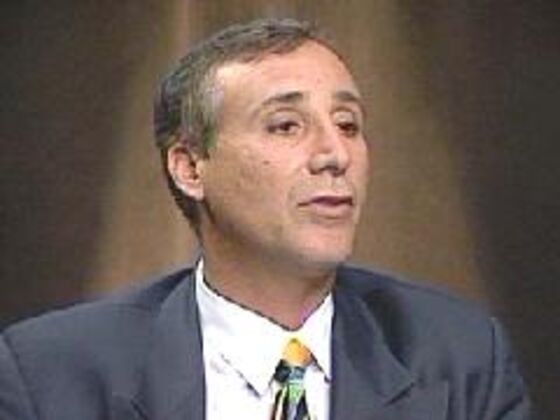 Here are some key events coming up:
The Iowa caucuses are Monday, the first contest to choose a Democratic nominee to run against Donald Trump in November.
Tuesday brings a policy decision from the Reserve Bank of Australia, and the Reserve Bank of India's interest rate decision is due Thursday.
Friday has the U.S. employment report for January.
These are the main moves in markets:
The S&P 500 Index increased 0.7% as of 4 p.m. New York time.
The Nasdaq 100 Index gained 1.5%. The Dow Jones Industrial Average rose 0.5%.
The Stoxx Europe 600 Index advanced 0.3%.
The MSCI Emerging Market Index lost 0.1%.
The Bloomberg Dollar Spot Index advanced 0.3%.
The euro declined 0.3% to $1.1058.
The Japanese yen fell 0.3% to 108.67 per dollar.
The offshore yuan weakened 0.2% to 7.0147 per dollar.
The yield on 10-year Treasuries gained one basis point to 1.52%.
The two-year rate rose four basis points to 1.355%.
Germany's 10-year yield fell one basis point to -0.44%.
West Texas Intermediate crude fell 3% to $49.99 a barrel.
Gold futures weakened 0.4% to $1,581 an ounce.
CMX copper futures fell 0.4%.