Asia's Electronics Sector Is Most at Risk From Trade War
(Bloomberg) -- Go inside the global economy with Stephanie Flanders in her new podcast, Stephanomics. Subscribe via Pocket Cast or iTunes.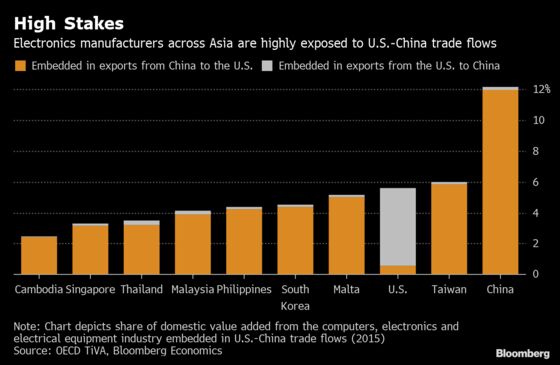 The trade spat between the U.S.-China could have knock-on effects on about 1% of global economic activity, according to Bloomberg Economics. Beyond the direct China and U.S. exposure, other countries, especially across the Asian manufacturing supply chain, have a stake in the trade flows. This is particularly the case for manufacturers of computers, electronics and electrical equipment.