Anyone Breaking Singapore's Virus Rules Won't Get Second Chance
(Bloomberg) -- Singapore's warnings that it will take strong action against people who break special rules to counter the spread of coronavirus aren't just empty threats.
"The deliberate breaking of the rules, in the current situation, calls for swift and decisive response," Law Minister K. Shanmugam said in a Facebook post Thursday. "During this period we need everyone to cooperate."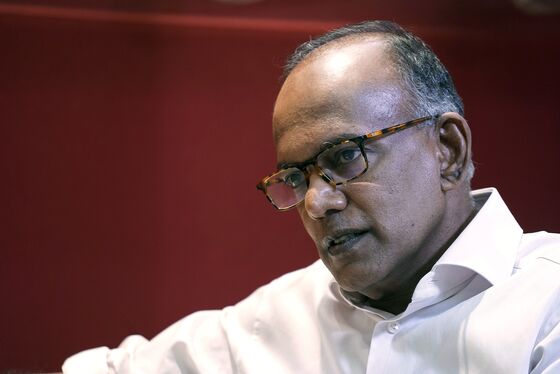 Singapore this week rejected a man's application to renew his permanent-residency status after he ignored a precautionary stay-home notice after recent travel to China. Singapore residents or long-term pass holders returning from China must stay in their homes for 14 days and closely monitor their health, according to guidelines imposed this month.
Shanmugam, who also is minister for home affairs, said the man "willfully disregarded" the notice, did not respond to phone calls and was not home when officials conducted checks. The man later insisted on leaving Singapore before he had completed the stay-home period, according to Shanmugam's post.
The city-state this week also charged a married couple from China under the Infectious Diseases Act for providing false information and obstructing coronavirus contact tracing. Anyone convicted for a first offense under the act can be fined as much as S$10,000 ($7,156) and/or jailed for as long as six months. The couple's case will be heard in court Friday.
Singapore authorities have also revoked the work permits of some foreigners caught at their places of employment during a mandatory leave-of-absence period, and repatriated them. These workers have also been banned from working in Singapore permanently, the manpower ministry said this month.
The government also suspended several employers' foreign-hiring privileges for two years for not ensuring their affected staff stay away from the workplace.
Singapore has more than 90 confirmed cases of coronavirus. Recoveries from the virus -- currently at more than 60 -- are outpacing new cases.