An $83 Abortion Pill Is Shaping Ireland's Last Great Moral Fight
(Bloomberg) -- An $83 pill whose use carries a 14-year jail sentence is helping drive Ireland's abortion debate.
Confronted with some of western Europe's most restrictive laws on terminating pregnancies, women have increasingly turned to the abortion pill. On May 25, Ireland will vote on a proposal to liberalize those laws, with bookmakers suggesting the government has about an 85 percent chance of succeeding in removing a constitutional ban on terminations in most circumstances.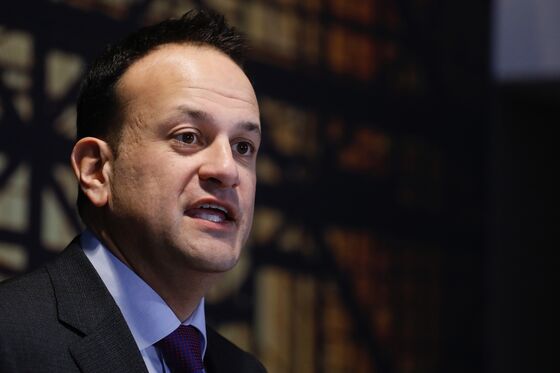 In his effort to settle the last great secular-religious issue in Ireland, Prime Minister Leo Varadkar is framing much of his campaign around the idea that abortion is already a reality for Irish women. Traditionally, that's meant traveling to the U.K. In recent years, though, it's through buying abortion pills online, a practice that carries risks, according to Varadkar, a doctor before he turned to full-time politics.
''If there is a no vote, I think it's only a matter of time before someone hemorrhages or bleeds to death after taking these pills unregulated," Varadkar told broadcaster RTE last week. "Let's not wait for this to happen."
His comments were instantly attacked by anti-abortion forces, in a campaign that has turned ever-more bitter as polling day approaches. Varadkar wants to eventually allow abortions up to 12 weeks into pregnancy.
Varadkar "is in effect saying that if people reject the government's abortion-on-demand proposals, they will be responsible for someone bleeding to death," said Dr. Ruth Cullen, of the Love Both campaign, calling his remarks "vile."
About five Irish women a day buy abortion pills, Rebecca Gomperts, founder and director of Women on Web, which provides such tablets, told reporters in Dublin this month. Originally developed by a Hoechst AG unit about 40 years ago, mifepristone is typically used in combination with misoprostol to trigger a termination.
Women on Web provide Irish women with abortion pills for as little as 70 euros ($83) each.
"We cannot continue to export our problems and import our solutions," Varadkar said.
At this point, his message is getting through. Polls put the pro-choice side ahead by between 12 percentage points and 29 percentage points in a vote that may further draw a line under Ireland's conservative past.
"The influences are interesting because of the broadening of the parameters of the debate compared to the 1980s and 1990s," Diarmaid Ferriter, author of "The Transformation of Ireland: 1900-2000," said. "It's now less abstract and more grounded in personal testimony and women are heard much more; the abortion pill element is also new as is the focus on fatal fetal abnormality."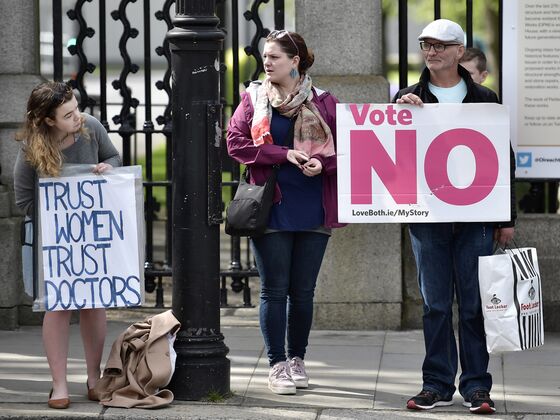 Varadkar's opponents lashed out at him, saying his focus on abortion pills smacked of desperation. Three years ago, pro-life campaigners greeted pro-choice supporters touring cities to raise awareness with pink signs proclaiming "abortion pills kill."
Doctors will confidentially treat women suffering from any ill-effects from taking an abortion pill, John McGuirk, a leader of the anti-abortion campaign told reporters in Dublin.
Abortion campaigners "say women who take these pills are afraid to go to their doctors in the event something goes wrong on the basis they could face a 14-year jail sentence, " McGuirk said. "That is very unfair to doctors. If anyone is scaremongering, it's the yes side."