For First Time, U.S. Government Transfer Payments Surpass $3 Trillion on Annualized Basis
(Bloomberg) -- Once government transfer payments are removed from the equation, personal income stagnated last month for the third time this year, Commerce Department figures showed. Government transfer payments surpassed $3 trillion on an annualized basis for the first-time last month and account for about one-in-five dollars collected by Americans.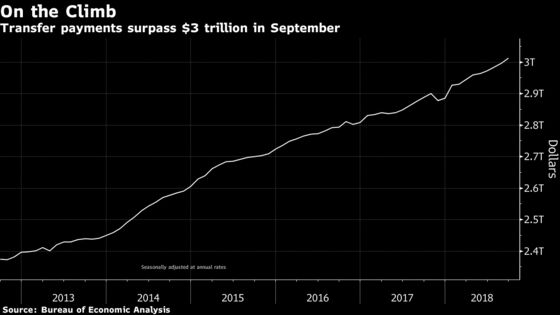 Transfer payments as a percentage of personal income jumped after the recession and have grown in recent years as more Americans receive transfer payments from the government -- mostly in the form of social security payments.
Government transfer payments include both social insurance benefits and means-tested transfers. Social insurance consists of benefits such as old age, survivors, and disability insurance and medicare benefits. Means-tested transfers include items like Medicaid, and cash payments.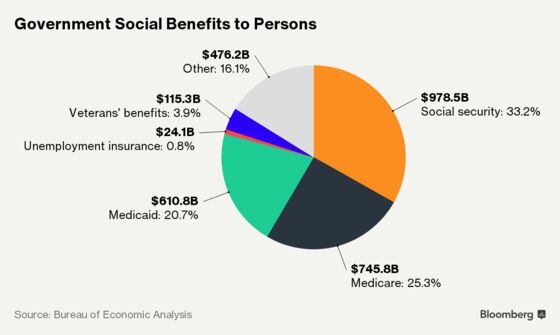 The data doesn't account for government employees whose income is also government funded.