Turkey Is Probably Out of Recession, But Risks Double-Dip
(Bloomberg) -- Go inside the global economy with Stephanie Flanders in her new podcast, Stephanomics. Subscribe via Pocket Cast or iTunes.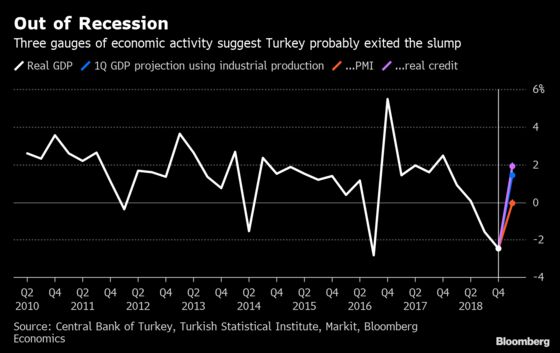 Turkey's economy entered a recession in the second half of 2018, but three gauges of economic activity suggest it likely exited the slump in the first quarter of this year. The recent wobble in the lira, though, could send the economy back into a downturn, according to Bloomberg Economics, which expects real GDP growth to shrink by 2% in 2019.