This Week's Trade War: U.S. Wins Short Game, China Takes Long
This week in the global economy had something for everyone, with a lot that jostled the positions of the U.S. and China in their trade war — the U.S. taking the upper hand in the short term, with China gaining ground on the long term.
The Trump-Kim summit, next door to China in Hanoi, served as a proxy stage for the dueling economies. Analysts weighed short-term economic data versus a less dour outlook for pockets of the globe. There also were distractions that rattled markets: India and Pakistan's flirtation with war and U.S. political drama.
Here's our weekly wrap of what's going on in the world economy.
Trade Takes a Different Stage
Trump notched short-term wins alongside darker long-term prospects, while Xi Jinping's luck seemed to be the reverse, with sour short-term signs and longer-term optimism.
For the U.S.: The Vietnamese hosts of Trump-Kim Round Two pleased their American guest with a pair of deals worth $18 billion for General Electric Co. and Boeing Co. In a move that surprised almost no one, Trump scratched that Friday deadline to ratchet up tariffs on China, and suggested a "signing summit" with Xi Jinping could be in the works. U.S. officials are preparing a final trade deal that could sign in weeks, according to people familiar with the matter. Still, the debate drags on in Washington over whether to push Beijing for more concessions, with Trump's trade czar saying China can't just buy its way to a deal.
ASEAN INSIGHT: Auto Tariffs? A Triple Punch to Supply Chains
What We Learned From Robert Lighthizer's Trade Testimony
Cheer in China, Maybe Elsewhere
For China: It's a win that the U.S. can't coordinate its threats, Bloomberg Economics analysts explain. The two sides are still sparring over how to enforce currency provisions, allowing China the delays it wants. In the data, China's desperation for tariff relief showed as export orders slumped to their worst in a decade amid sour factory readings. That made our global trade dashboard look even more dire. More longer-term, though: Business expectations in that survey improved. There's optimism in a Bloomberg survey of Chinese middle-class families. And our early indicators suggest a tentative economic recovery. In a boon to investors, leveraging is back in China; less certain is how Xi's private lending push will play out on a local level.
Elsewhere in the global economy, there was more relief on the outlook. There were glimmers of hope even in weak Asian factory data. Federal Reserve chiefs current and former talked up a strong American economy, which was steadier than expected at the end of last year. Goldman chimed in that the global economy already has bottomed. But there's still plenty for growth bears to fret about, including Japanese manufacturing, and Italian debt in a downbeat Europe.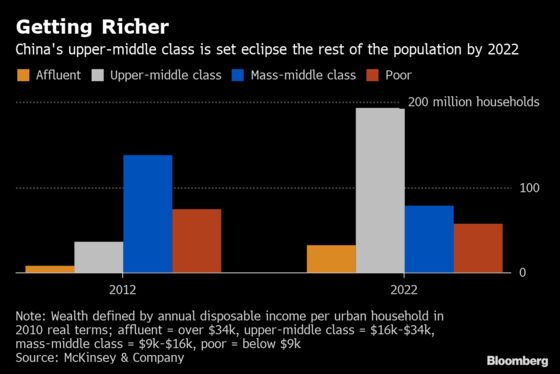 The Bank of England pledged more liquidity for lenders around the March 29 Brexit deadline, even as Prime Minister Theresa May sought to avoid a no-deal departure from the EU. Markets cheer a potential delay, but it won't help the economy, say Bloomberg Economics analysts. European Central Bank officials are debating how to approach bank-funding support amid a continental slowdown. With his committee divided on interest rates, the Fed's in no rush to make policy changes, Jerome Powell told Congress this week. Indonesian inflation that's at its lowest in almost a decade could mean an end to policy tightening. Argentina's policy makers have a unique fight on their hands: how to navigate disinflation while holding up promises on tight monetary policy and a faster rollback of subsidies.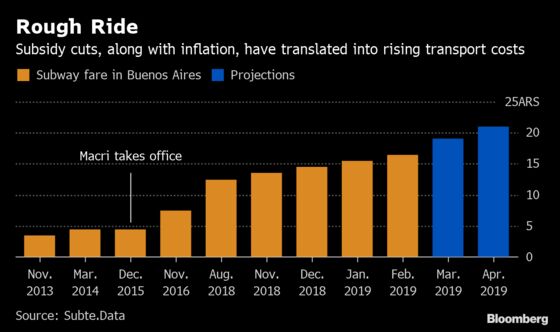 Singapore Central Bank Chief Sees No Policy Stimulus Need