In the India-Pakistan Stand-Off, It's Modi Versus Khan
(Bloomberg) -- These two men hold the key to whether India and Pakistan edge closer to an all out war.
One -- Narendra Modi -- is a former tea seller turned politician who leads one of the world's fastest growing economies: India.
The other -- Imran Khan -- is a cricketing legend and leader of Pakistan, a country on the brink of financial and economic meltdown. Khan has taken the first step to de-escalate tensions by agreeing to free an Indian pilot that the nation's military captured on Wednesday.
With Pakistan estimated to hold about 120 nuclear weapons, according to the Stockholm International Peace Research Institute, compared with India's 110, the choices they have are stark. Both nations share common problems, which include poverty, terrorism and rising religious tensions, but the latest flare up could be over the alleged improper use of U.S.-made F-16 jets.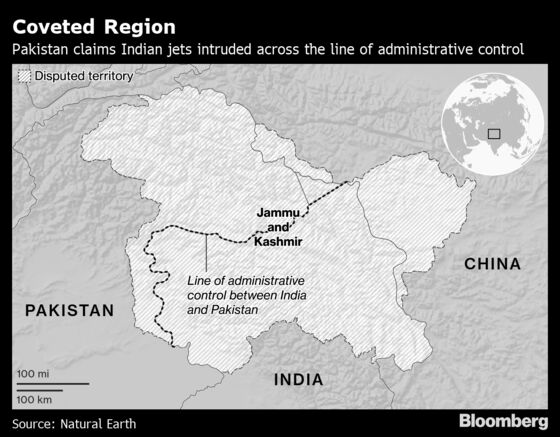 India has accused Pakistan of using the fighter jets to target military installations, though the aircraft were sold by the U.S. on condition that they be flown only for counter-terrorism operations.
The latest standoff started Tuesday, after India said its jets launched airstrikes to destroy insurgent bases inside Pakistan. The target was a camp run by the Jaish-e-Mohammed, which claimed responsibility for the Feb. 14 suicide car bombing in Kashmir that killed 40 members of India's security forces. Tuesday's attack by India prompted Pakistan to retaliate the next day and led to the capture of the pilot.
At the heart of the issue is Kashmir -- a Himalayan region divided between India and Pakistan since 1947 and claimed in full by both. The countries have fought two of their three wars over the territory. While they regularly exchange artillery and small-weapons fire across a disputed border, the use of airstrikes is an escalation not seen in decades.
What complicates matters is that Modi is seeking to retain power in general elections likely to take place just weeks from now. Rising from the chief minister of the state of Gujarat to become India's prime minster, the 68-year-old is known for his Hindu nationalist politics and has consistently blamed Pakistan for propagating terrorism in India. A strong stand on terrorism before elections is likely to go down well with voters.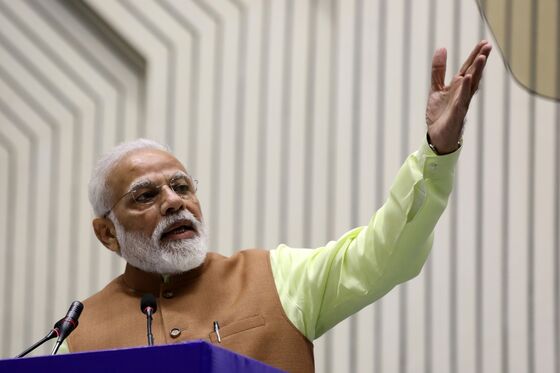 Khan, 66, who only took office about six months ago, wants to show he can hold firmly against India. He's known to be close to Pakistan's powerful armed forces that control the country's foreign policy, including relations with India.
In his address to the nation Wednesday, Khan called for talks with India and said "better sense should prevail.''
India, while saying it's happy with Pakistan's decision to return its soldier, isn't willing to back down until it sees concrete evidence that its neighbor is taking action to stem terrorism emanating from its territory.
"This was just a pilot project," Modi said in Hindi at a gathering of scientists on Thursday, right after Khan announced that he was freeing the pilot. "Now we have to do it for real. It was just practice."
The accusation about the use of F-16s came just hours later. Asif Ghafoor, spokesman for Pakistan's military, couldn't be immediately reached for comment.
Local Indian media reports say the U.S. and Saudi Arabia are playing lead roles in urging a diplomatic resolution to the standoff. Failure could mean a further show of military strength.