Hong Kong On Lockdown as Typhoon Mangkhut Arrives
(Bloomberg) -- Hong Kong issued its highest warning as a weakened though still dangerousTyphoon Mangkhut bears down on China's Guangdong province, after leaving a path of destruction across the northern Philippines. Most Hong Kong flights were canceled and some rail service was halted as the storm approached.
The typhoon's top winds declined to about 167 kilometers per hour (103 mph), from 195 kph earlier, according to the U.S. Navy and Air Force's Joint Typhoon Warning Center in Hawaii. Mangkhut's structure will be ripped by wind shear, weakening its top winds as it approaches the coast to Hong Kong's west.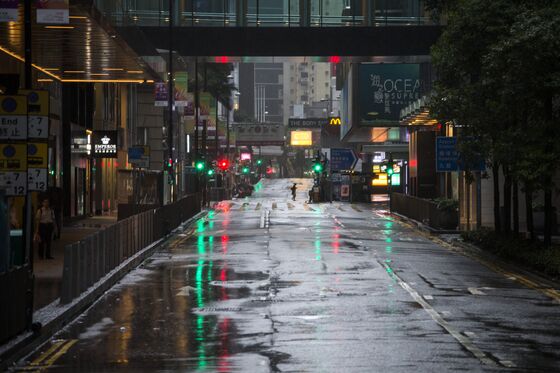 The Hong Kong Observatory issued a Hurricane Signal 10 at 9:40 a.m., warning residents to rush preparations and brace for high winds. Mangkhut is expected to make its closest approach to the Pearl River Delta about midday. In Macau, the government on Saturday night suspended all casino operations as Mangkhut approached, saying it would review the suspension once the typhoon had passed. The city raised its Signal to 9 on Sunday morning and will probably increase it to 10 by midday, the government said on its website.
"The forecast is certainly much more favorable for Hong Kong than it was two or three days ago," said Steve Bowen, director and meteorologist at Aon Benfield Analytics in Chicago.
Economic losses in Hong Kong and across China could reach $50 billion on top of the $16 billion to $20 billion it probably exacted in the Philippines, said Chuck Watson, a disaster modeler for Enki Research in Savannah, Georgia. The impact in the Philippines could be between 5 to 6 percent of its gross domestic product.
The costs could rise if Mangkhut's track shifts to make a direct hit on Hong Kong, though Watson said the storm doesn't appear to be closing in there.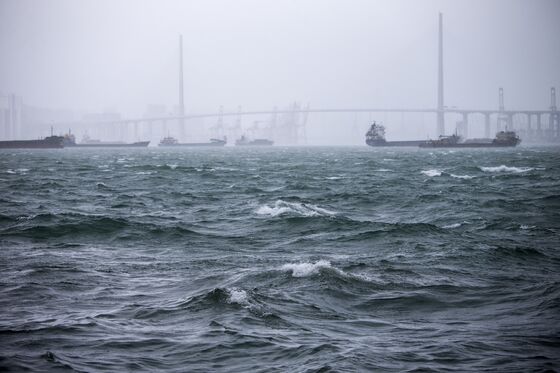 Mangkhut struck Cagayan province in the northern Philippines Saturday with winds of up to 269 kilometers an hour, leaving at least eight dead and sending about 206,000 people to shelters, according to data from various agencies.
Almost 1 million people along Mangkhut's path live in coastal areas or have homes made of light materials, Edgar Posadas, spokesman of the disaster-monitoring agency, said earlier.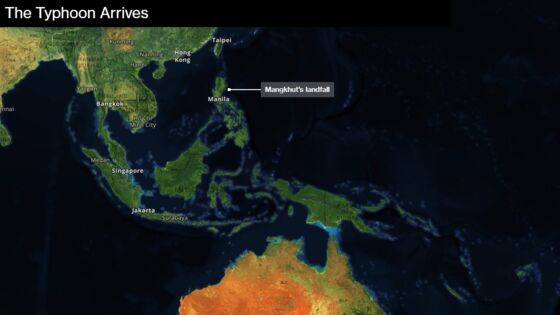 Philippine authorities are finding it difficult to reach areas hardest hit by the storm. At least five roads and bridges in the north of the country are impassable after landslides, while gales shattered windows and collapsed the ceiling of an airport in Cagayan province. Wind and rain are preventing government agencies from assessing the full extent of damage, Defense Secretary Delfin Lorenzana said in a televised news conference.
Authorities are releasing water from several dams, which is likely to flood more areas on the main Luzon island, the weather bureau said. Strong winds cut communication lines in Cagayan, leaving far-flung areas where the typhoon made landfall out of touch with the government, Governor Manuel Mamba told CNN.
Manila Electric Co. said 430,000 customers in the capital region and nearby provinces are without electricity. Six transmission lines in Luzon were toppled by the storm.
Chinese State Councilor and Foreign Minister Wang Yi postponed his Sept. 16-18 visit to the Philippines in the aftermath of the storm. The Southeast Asian nation's foreign affairs department said it is now focused on coordinating offers of international humanitarian assistance.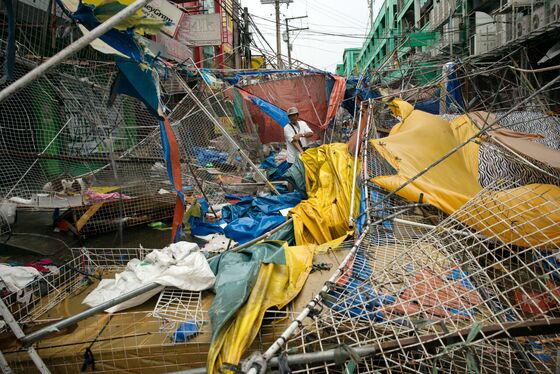 Throughout the region, airlines had canceled at least 1,339 flights through the next 48 hours, according to FlightAware, a Houston-based tracking service. Cathay Pacific Airways Ltd. said in a statement it will ground 400 flights in the next three days. Its unit Cathay Dragon said it won't be flying Sunday.
AirAsia Group Bhd had canceled at least 22 flights as of Saturday morning, upsetting travelers from Manila to Shenzhen and Macau, according to a Facebook post. Philippines Airlines Inc. scrapped 41 Saturday flights, including those to Hangzhou and Tokyo, it said on Facebook.
Mangkhut could affect as many as 30.5 million people across Asia, according to the United Nations Global Disaster Alert and Coordination System. About 20 cyclones pass through disaster-prone Philippines each year. Super Typhoon Haiyan, which packed winds of 315 kilometers an hour, killed more than 6,300 people there in 2013.