RBA's Debelle Worries History Can Repeat 10 Years on From Crisis
(Bloomberg) -- Australian central bank No. 2 official Guy Debelle, who stood at the crucible of the 2008 crisis, worries that history can repeat when it comes to reckless financial behavior because it's human nature to forget.
Debelle, who as head of financial markets was the Reserve Bank's pointman to respond to the seizing up of global credit, told Australian Broadcasting Corp. that the next crisis is likely to be different. But he also cited the example of the Great Depression as a seminal event that led to decades of financial regulation that was then largely unwound.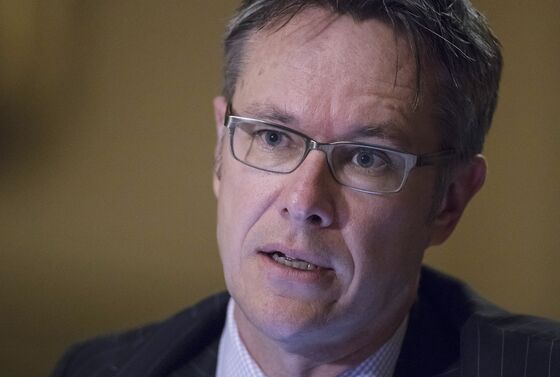 "Those memories gradually dissipated," the RBA's deputy governor said in a radio interview Thursday. "We ended up on a much more deregulatory bent, which culminated in terms of where we were in 2006. So, over a long sweep of years, history can repeat."
In the interview, Debelle also backed the then-government's crisis response in 2008 that included guaranteeing bank deposits, and more controversially, sending checks out to households to encourage spending. That later attracted criticism as excessive, particularly as China's own stimulus drove massive demand for Australian resources and helped revive economic growth.
"It was the right thing to do," Debelle said of the Australian program. "The cash splash, as it was called, was an effective way of getting the stimulus into the economy pretty quick, and it worked."