A French ECB President Again? It's Possible If Germany Balks
(Bloomberg) -- If French President Emmanuel Macron decides to put forward a candidate to succeed Italy's Mario Draghi as head of the European Central Bank, he'll have plenty of names to choose from.
Of 10 potential successors identified by economists in a Bloomberg survey, three are French -- more than any other nation. Bank of France Governor Francois Villeroy de Galhau, ECB Executive Board member Benoit Coeure, and International Monetary Fund Managing Director Christine Lagarde are all considered to be contenders when Draghi leaves in October 2019.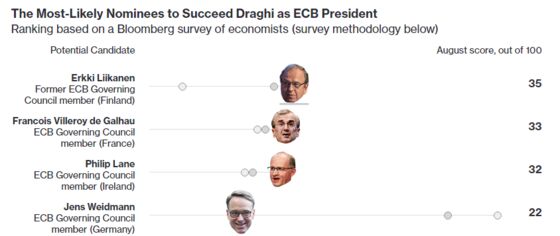 The heavyweight French presence reflects the country's deep pool of experienced administrators, partly due to its elite grandes ecoles, which could help Macron convince other European Union member states that France deserves the presidency for a second time. Jean-Claude Trichet led the institution from 2003-2011.
"They are good names," Trichet told Bloomberg Television on Tuesday. But it's "the decision of the heads of state, whether they propose candidates and whether they obtain the consensus of the others. I've gone through that experience myself."
In contrast to France, Germany has never had the post despite being Europe's largest economy. Still, Bundesbank President Jens Weidmann's chances may have faded on signs Chancellor Angela Merkel wants to secure the EU Commission presidency for her nation instead. Finland's Erkki Liikanen is the new frontrunner -- a compromise option from a small country -- but it's a tight race.
"It's clearly possible for France to succeed again," said Carsten Brzeski, chief economist at ING-Diba AG and a former European Commission economist. "I would struggle to come up with three German names. That's what the French always play extremely elegantly."
Francois Villeroy De Galhau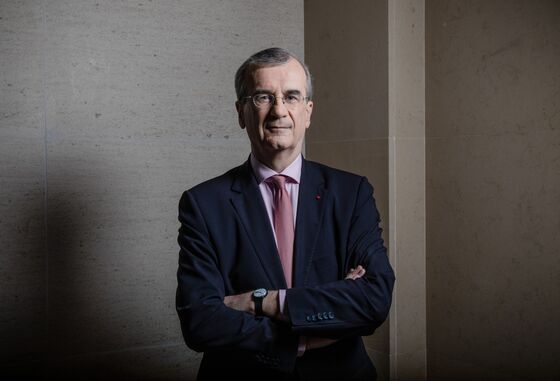 Villeroy, just behind Liikanen in the survey, is a product of France's top-tier schools, graduating from Ecole Polytechnique and Ecole Nationale d'Administration. That set the 59-year-old on a public-sector career path through senior posts at the treasury and finance ministry -- with a stint as head of cabinet for Dominique Strauss-Kahn -- before he left for the private sector in 2003 and rose to a senior role at BNP Paribas SA.
At the helm of the Bank of France since 2015, giving him a seat on the ECB's Governing Council, he's stuck closely to the Draghi line on stimulus and insisted on a pragmatic rather than ideological approach.
"He has a pretty neutral position, which means he can satisfy everyone," said Xavier Timbeau, director of French economic observatory OFCE. "He doesn't scare anyone."
Villeroy fits the tradition of ECB presidents having been central-bank governors. He also has an attribute that might assuage Germans: he speaks their language. And yes, he is a member of the family that founded the Villeroy & Boch AG ceramics empire. A spokesman for the Bank of France declined to comment for this article.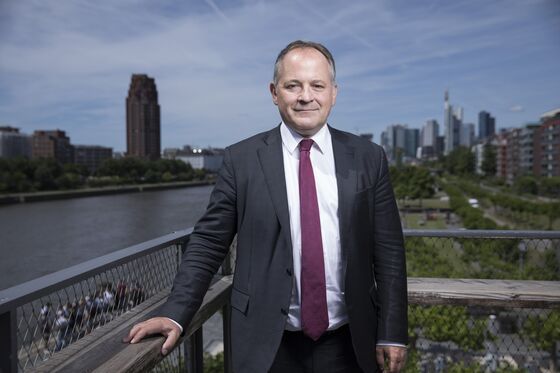 If the ECB could select its next leader, Coeure would be the choice, according to several euro-area central bank officials who asked not to be identified. That's an insight into the respect for the 49-year-old Executive Board member among his colleagues after almost seven years alongside Draghi battling euro-zone crises.
It's also largely beside the point, as the decision is taken by national leaders. They can seek advice from central bankers if they wish.
Another Ecole Polytechnique alumnus, Coeure spent most of his career at the French treasury before joining the ECB in 2011.
"He's super qualified," said Laurent Clavel, senior international economist at Axa SA, who was taught by Coeure and worked for him at the treasury. "The guy has something quite special."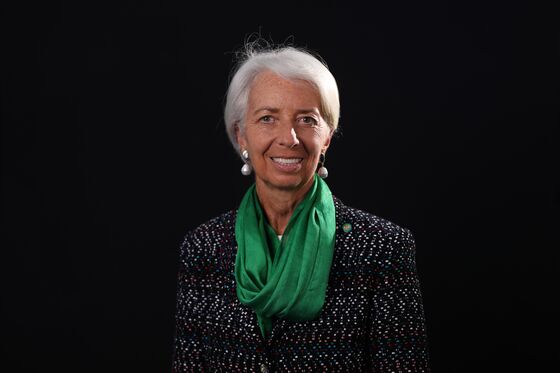 Lagarde has the biggest profile of the three, and has a history of breaking through glass ceilings, becoming France's first female finance minister in 2007 and the first woman to lead the IMF in 2011. The ECB has urged governments to appoint more women to its policy bodies.
Her time as finance minister came back to bite her in 2016 when she was convicted of negligence over her handling of a multi-million euro dispute, though she wasn't punished.
"She's smart and clearly she could be a candidate for the position," said Frederik Ducrozet, senior economist for Europe at Banque Pictet & Cie in Geneva. "There's no doubt about that."
What the 62-year-old lacks is direct central-banking experience. Also, unlike Draghi and first ECB president Wim Duisenberg, she doesn't have an economics PhD. Nor did Trichet though, and Jerome Powell became chairman of the U.S. Federal Reserve this year without an economics degree. Like Lagarde, he started his career as a lawyer.
"Madame Lagarde remains fully engaged in her role in leading the IMF through her second term."
-- IMF chief spokesman Gerry Rice
What ultimately matters for the ECB presidency is EU governments, and the extent to which member states are willing share out the political prizes.
"It's impossible that it's an Italian again, it's impossible that it's a Spaniard because they already have Vice President Guindos. If it's a Dutch or a Finn, that's a German spin," said Clavel. "It's difficult to envisage having a German president of the Commission and a Finnish president of the ECB. France has a chance."