Boris Johnson - the Man Who Thrives on Outrage
It's now or never in Boris Johnson's bid to become British prime minister. Or at least, that's how he's behaving.
The former foreign secretary has appeared hellbent on cementing his reputation as the Conservative Party's chief mischief-maker since quitting Prime Minister Theresa May's Cabinet. Yesterday he likened her Brexit strategy to strapping on a suicide vest and handing the detonator to Brussels.
"One of the most disgusting moments in modern British politics," was how Foreign Office Minister Alan Duncan described it. Fellow Tory lawmaker Tom Tugendhat, who witnessed a suicide bombing in Afghanistan, said Johnson needed to "grow up."
None of which will worry Johnson, who's clearly decided that his ability to spur outrage in order to appeal to grassroots Conservatives will boost his chances of taking the top job.
He was on the attack again today in a Daily Telegraph column urging May not to raise taxes – another classic Tory rallying cry. His latest comments come weeks before a potentially bruising party conference and at a critical phase in the Brexit negotiations.
"We all spend time sitting here, giving interviews, talking about him rather than talking about the issues," lamented former Education Secretary Nicky Morgan.
Exactly how Johnson likes it.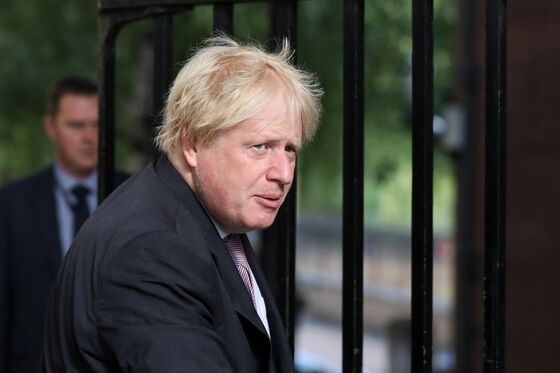 Raising the stakes | China's chances of escaping the most serious effects of its trade conflict with the U.S. just got slimmer. President Donald Trump intensified his threat to impose higher tariffs, saying he's ready to tax all imports on short notice. The move led economists to predict China's GDP growth in 2019 is likely to be dented, while former central bank governor Zhou Xiaochuan warned Beijing could be hit harder by a change in market sentiment than a direct impact from tariffs.
Against the EU | Europe's political outsiders chalked up another milestone in the Swedish election as a rise in support for nationalists shows the battle lines for the year ahead. The next upheaval could come with the European elections in May — a vote that may change the political landscape more dramatically than any since the Cold War.
Democratic strategy | For Trump, the nightmare scenario if his Republican party loses control of the U.S. House in the November midterm elections would be the death of his legislative agenda, aggressive investigations of his inner circle, and potential impeachment. For Democratic leaders, the vision they're presenting is far tamer, Sahil Kapur and Billy House write. 
Another Merkel moment | After nearly 13 years in office, Chancellor Angela Merkel is under pressure at home, but her international standing has rarely been higher — evidenced by her recent meeting with Russian President Vladimir Putin and a planned visit by Turkish leader Recep Tayyip Erdogan. And with nationalism on the rise, Germany's internationalist leader is a pivotal figure as she champions free trade and greater coherence in Europe. It's a clash of beliefs that could define her legacy.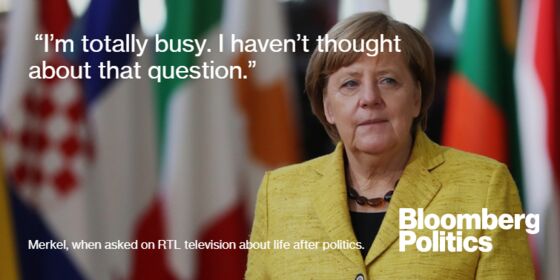 Economics on parade | Trump praised Kim Jong Un for withholding his intercontinental ballistic missiles from a massive military parade yesterday marking the 70th anniversary of North Korea's founding. Almost half of the event showcased civilian efforts to improve the domestic economy, which the U.S. president portrayed as a signal that Kim remained committed to talks over his nuclear program.
Palestinian leaders confirmed they'd been informed by the Trump administration that it plans to shut the Palestinian mission in Washington, condemning the move as proof the U.S. is disbanding international efforts toward a peace deal with Israel.
Blasts and shooting erupted as gunmen stormed the headquarters of Libya's state oil company in the capital Tripoli.
And finally ... Saudi Arabia's spat with Canada may have affected the currency, maple syrup imports and Saudi students abroad, but there's at least one Canadian business untouched. Cirque du Soleil is still planning to make its first performance in the kingdom — a show in Riyadh for National Day on Sep. 23. In a nod to local sensitivities, the 80 male and female artists will wear specially designed costumes so they "meet both the expectations of Saudis and our own artistic standards," the Montreal-based troupe said.