Fed's Loretta Mester Says Strong Economy Supports Further Rate Hikes
(Bloomberg) -- Federal Reserve Bank of Cleveland President Loretta Mester said a solid August jobs report and growing momentum in the U.S. economy underlined her support for continued gradual interest-rate increases this year.
"Today's report is a strong one," Mester said Friday in an interview on the sidelines of a conference in Boston. "This gradual path we're on, I've been a supporter of that and I continue to be a supporter of that."
Mester, who is a voter this year on the policy making Federal Open Market Committee, said she expects inflation to be "sustainably" at the central bank's 2 percent target by the end of this year.
"We still have an accommodative monetary policy," she said. "In that environment we should moving toward neutral."
The so-called neutral rate of interest is the level at which the Fed's benchmark would neither boost nor restrict economic growth. The federal funds rate currently sits in a range of 1.75 percent to 2 percent. In June, the median estimate from Fed policy makers for the long-run neutral rate was 2.9 percent.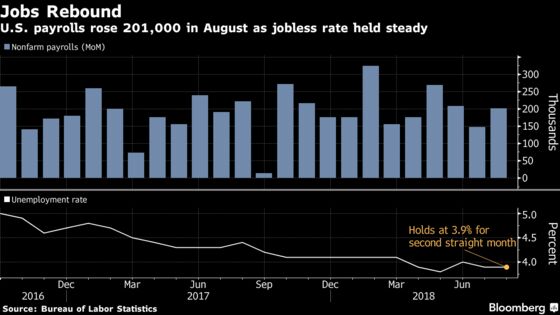 Mester's remarks followed a Labor Department report showing stronger-than-expected gains in hiring and wages in August, lifting slightly the odds seen by investors that the Fed will follow a September rate increase with another in December.
Employers added 201,000 jobs in August and wages rose 2.9 percent from a year earlier, the highest increase since the recession ended in 2009.
Mester said she expects the U.S. economy to grow at close to 3 percent this year, a slight upgrade from her forecast in June.
"There's more underlying momentum than I thought in June," she said.
Mester also added her voice to the growing chorus of Fed officials who favor raising a capital requirement for big banks that's designed to cushion the blow to lending caused by a financial shock or recession.
Known as the counter-cyclical capital buffer, the rate is set by the Fed's Washington-based Board of Governors and currently sits at zero. Other officials who have advocated for an increase include Fed Governor Lael Brainard, Boston Fed President Eric Rosengren and Kansas City Fed President Esther George.
The Cleveland Fed president said recent comments by President Donald Trump criticizing the central bank's rate hikes have had no impact on her decision making. She said the Fed has to "stand aside" from short-run considerations "and do our job as best we can to make our dual mandate goals." She added that independence does not mean being unaccountable, and that the central bank takes "very seriously" the impact of its decisions on the economy.