Iyer Goes Bollywood to Appeal to Central Bank on Yield Surge
(Bloomberg) -- As India's sovereign bond yield surged, one fund manager went Bollywood to tell central bankers why intervention is needed now.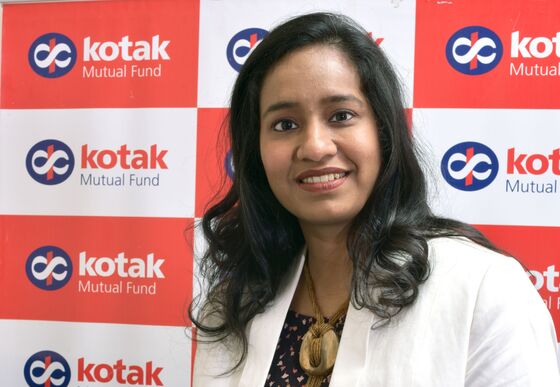 Lakshmi Iyer, chief investment officer at Kotak Mahindra Asset Management Ltd., tweeted concern about the 10-year yield touching 8 percent to the tune of a popular song from the 1998 movie Ghulam -- or slave. The yield move has been swifter than most analysts anticipated.
Iyer, who oversees fixed-income investments at the 1.28 trillion rupees ($17.9 billion) asset manager, pointed out how market sentiment will be boosted if the Reserve Bank of India buys bonds through so-called open market operations to inject liquidity.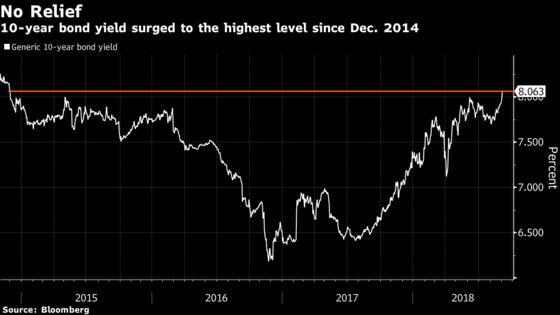 Investors are pinning their hopes on OMO purchases to support the battered bond market, which has declined in six of eight months this year. Higher oil prices, an expanded supply of debt and the rupee's drop to a record low amid an emerging-market rout have all contributed to the selloff.
"You have to get some lighter moments when you are not able to pinpoint when the yield climb will stop," said Iyer, who is a die-hard fan of Bollywood movies. "Something is required to nip this moment in the bud."
The benchmark 10-year yield rose six basis points to 8.06 percent on Tuesday, the highest close for a benchmark bond since Nov. 2014, while the rupee fell to 71.5750 per dollar.
The RBI might buy sovereign debt worth about $50 billion in the six months to March 31, Bank of America Merrill Lynch analysts estimated in an Aug. 7 note. It has made purchases worth about $4.2 billion so far.
Here is an English translation of Iyer's tweet:
What do you say?
Yields are rising
Listen
Yes
Will OMO come?
What will happen, what will be the benefit of an OMO
System will get liquidity, yields will get support and market sentiment will improve
What else!!!!
Click here for the actual song.