Here Are the Developed Nations at Risk If Market Wrath Spreads
(Bloomberg) -- Emerging markets aren't the only ones with fundamental weaknesses.
The U.K. and Italy are battling political turmoil that threatens to lay bare the cracks in their economies. Even the U.S. may be exposed by gridlock in the wake of the nation's midterm elections and the waning effects of President Donald Trump's tax cuts. That could spawn fears that underlying structural issues are not limited to the likes of Argentina or Turkey.
"Economic imbalances are not confined to the emerging-market universe," said Bloomberg Economics economist Tom Orlik. "The beginning of the end of the U.S. stimulus sugar high, a messy mid-term election outcome resulting in policy gridlock, or increased chances of a hard Brexit, could all refocus investor attention on risks closer to home."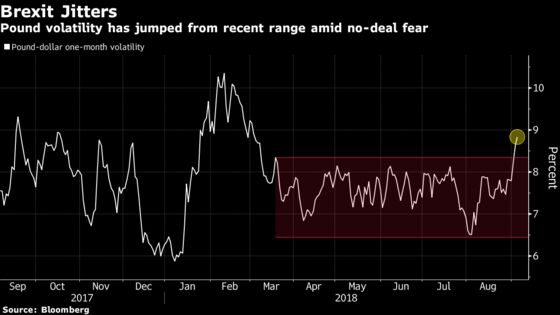 The fear that Britain may fail to reach an exit deal with the EU has already been reflected in sterling's slide of about 10 percent since mid-April. Investors may also question how the country will finance its 1.8 percent fiscal deficit and a current-account gap at 3.7 percent of GDP.
Bank of England Governor Mark Carney has left the door open to extending his tenure for a second time to help the U.K.'s transition out of the European Union, warning the pound could drop even further if an agreement isn't reached. But the central bank's hands may be tied if a no-deal exit triggers a supply-side shock, causing inflation to surge.
"Brexit poses profound structural risks," said NatWest Markets economist Ross Walker. "The pound could slump and worries over fiscal and current-account imbalances could increase."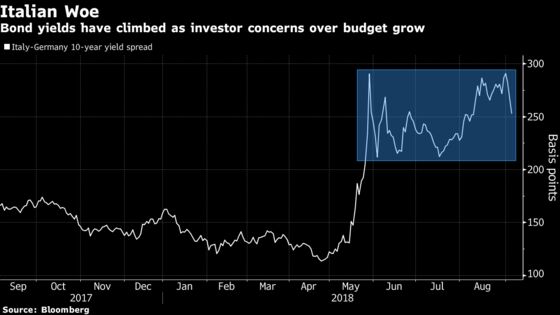 The euro-area's third largest economy is awash with debt, amounting to 130 percent of GDP, and with the country's populist government proposing a package of tax cuts and a basic income for the poorest, finances could come under further strain. Italian bond investors have taken note, shunning the securities and pushing yields to their highest levels since the euro-area debt crisis.
There are signs economic momentum in the country is slowing as well, dropping to the lowest in nearly two years, according to IHS Markit. Plans to roll back recent pension reforms could also see Italy's debt swell even further, HSBC said in a recent client note. On the other hand, the country is running a 2.7 percent current-account surplus.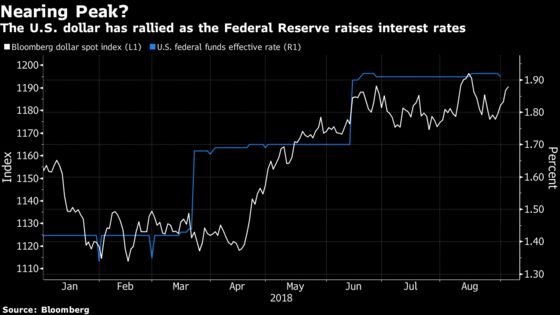 The world's largest economy is booming but, like the U.K., it too has its share of political hurdles. November's midterms could result in political gridlock in congress, hampering any efforts to pass reforms.
At the same time, Trump's late-cycle fiscal expansion could begin to fade as soon as next year, leaving the nation to battle its own set of twin deficits, according to Kit Juckes, global strategist at Societe Generale SA. Net government borrowing stands at 5.3 percent, while the current account is running a 3 percent deficit.
The U.S. does have one advantage though: the dollar's reserve currency status means foreign backers aren't likely to pull out just yet.