Austria Wants ECB Board Seat in 2019 Policy Maker Shake-Up
(Bloomberg) -- Austria's new government said it'll bid for a seat at the European Central Bank's top table next year as euro-area nations jostle for roles in a shake-up of key monetary and political posts.
"Austria is ready also to make a proposal" to be on the Executive Board, Finance Minister Hartwig Loeger said in a Bloomberg Television interview in Vienna on Tuesday. "I hope there will be the chance also for an Austrian."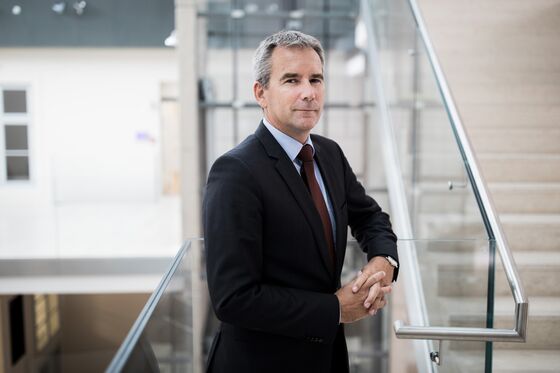 By pitching for a place on the body that crafts and implements euro-zone monetary policy, Austria is throwing itself into the horse-trading for a raft of senior European Union posts that come up in 2019. Three of the ECB's six board members are scheduled to step down, including President Mario Draghi, and European elections in May will be followed by an overhaul of top political positions including the EU Commission president.
An ECB position would come at a crucial time, with the Frankfurt-based central bank on track to start raising interest rates in late 2019 as it gradually unwinds years of extraordinary stimulus. While the 25-member Governing Council ultimately decides on monetary policy, it's the board that makes proposals and sets the agenda.
Like Germany and the Netherlands, Austria is a savings-oriented nation where resentment of the ECB's zero interest rates has built up in recent years.
To succeed, Loeger will need to convince colleagues in the group of euro-area finance ministers that his country, the bloc's seventh-largest economy, deserves a second stint on the ECB board when some others haven't yet had one. Austria's Gertrude Tumpel-Gugerell served eight years on the panel until May 2011.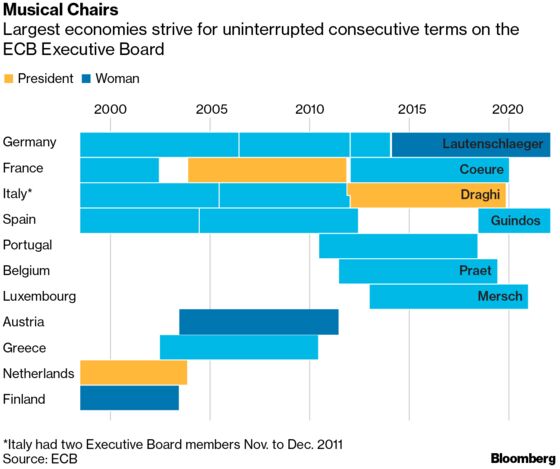 The first board seat to become available will be after Belgium's Peter Praet, the ECB's chief economist, steps down in May. Ireland's Philip Lane is widely considered to be a contender for that position. Draghi's term ends in October that year, and France's Benoit Coeure leaves at the end of December.
Asked to name candidates he has in mind, Loeger said "not now." He expects decisions only after the elections to the European Parliament, which are due at the end of May 2019.
Loeger became finance minister in December after Austria's conservative People's Party formed a coalition government with the anti-immigration Freedom Party. The new government started to reshuffle the leadership of the Austrian central bank last month, appointing Harald Mahrer, a confidant of Chancellor Sebastian Kurz, as its non-executive president.
A more important decision will be the succession of Governor Ewald Nowotny, whose term concludes at the end of August 2019. The Freedom Party has proposed Robert Holzmann, a former World Bank economist, and Loeger said he's a "very good candidate."
With the entire 4-member board of the Austrian central bank due to expire next year, Loeger said he will start the process to pick a new governor and take a broader look at the board's composition in October. Andreas Ittner, 59, has been on the board since 2008 and served as vice governor since 2013, which is also when Peter Mooslechner, 63, and Kurt Pribil, 61, joined the body.
A decision could be made at the start of next year. The size and shape of the board will also depend on the results of a planned revamp of Austria's financial supervision, Loeger said.