China Doesn't Want `Vanity Projects,' Xi Tells Africa Executives
(Bloomberg) -- President Xi Jinping is using a gathering of dozens of African leaders in Beijing to push back against criticism that China's vast development initiatives risk saddling emerging economies with debt.
The Forum on China-Africa Cooperation, which begins Monday, provides a high-profile chance for Xi to defend his signature Belt and Road Initiative to develop roads, railways, ports, pipelines and other trade links. At a business event ahead of the summit, Xi said China had "full respect for Africa's own will" and wasn't interested in forming an "exclusive club."
"China's cooperation with Africa is clearly targeted at the major bottlenecks to development," Xi said, in a possible preview of his speech to the summit later Monday. "Resources for our cooperation are not to be spent on any vanity projects, but in places where they count the most."
While Beijing-backed investment has provided African governments much-needed infrastructure without the West's political and fiscal demands, it has also generated complaints about China's preference for loans and reluctance to use local labor. Such concerns have grown as Xi extended his Belt and Road plan across much of the globe and tied it to his ambition of completing his country's return to great power status.
In recent months, Beijing has faced criticism about its debt practices from countries ranging from Australia to India, with even some Chinese academics airing doubts at home. Malaysian Prime Minister Mahathir Mohamad warned against "a new version of colonialism" during a visit to Beijing last month after suspending a $20 billion Chinese-built rail project.
At the forum, Xi "will stress the importance of consultation and taking African countries' needs into account," said Shi Yinhong, a professor of international relations at Renmin University of China. But the president's assurances "won't quell the skepticism around the globe at once," Shi said.
Xi met Sunday with leaders including South African President Cyril Ramaphosa, Ethiopian Prime Minister Abiy Ahmed and Djibouti President Ismail Omar Guelleh. After meeting with Ramaphosa, Xi pledged to "protect the legitimate rights of developing nations," the official Xinhua News Agency said.
Egyptian President Abdel-Fattah El-Sisi welcomed increased Chinese investment during a meeting with Premier Li Keqiang and called for efforts to "jointly explore European, Middle East and African markets," Xinhua said.
The Trump administration, which has described that China's infrastructure initiatives as a challenge to U.S. influence, is discussing greater infrastructure investment in the Asia-Pacific region with Australia and Japan, although funding sources remain uncertain. "Chinese investment does have the potential to address Africa's infrastructure gap, but its approach has led to mounting debt and few, if any, jobs in most countries," then-U.S. Secretary of State Rex Tillerson said during a visit to Addis Ababa, Ethiopia, in March.
Africa is a vital front in Xi's fight against such skepticism, receiving $12 billion of Chinese lending in 2015, compared with just over $100 million in 2000, according to data from the China-Africa Research Initiative. Ongoing Chinese-backed investments range from Ivory Coast power plants, to a Rwandan airport to a railway in Kenya.
Africa includes some of China's largest suppliers of oil and other commodities and the tiny East African nation of Djibouti hosts its first overseas military base. Total trade between China and the continent's nations rose 14 percent last year to $170 billion, according to Chinese data.
"So far, no African country has complained of falling into debt because of cooperation with China," Foreign Ministry spokeswoman Hua Chunying told reporters on Friday. "On the contrary, many African leaders speak highly of China's investment and financing cooperation."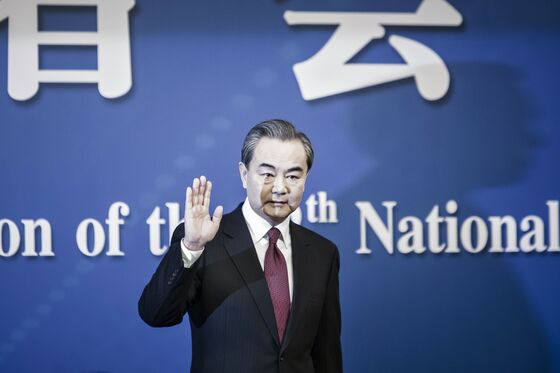 Foreign Minister Wang Yi said Aug. 22 that Xi would introduce new initiatives to boost cooperation with African nations, without elaborating.
China has taken steps in recent years to build soft power in the region, sponsoring scholarships for African academics and sending peacekeepers to United Nations missions in Mali and South Sudan. Views of China have generally been more positive in Africa than in Europe, Latin America and among the country's neighbors in Asia, according to the Pew Global Attitudes Survey.
During a visit to Johannesburg in July, Xi said the Belt and Road Initiative would be based on a principle of "jointly building and sharing." "China and African countries are destined to be good friends, good brothers and good partners," he told the BRICS Business Forum.