ECB's Nowotny Signals Italian Woes Shouldn't Delay Rate Hikes
(Bloomberg) -- European Central Bank policy maker Ewald Nowotny suggested that Italy's laggard economy shouldn't slow plans to end euro-area monetary stimulus and start raising interest rates.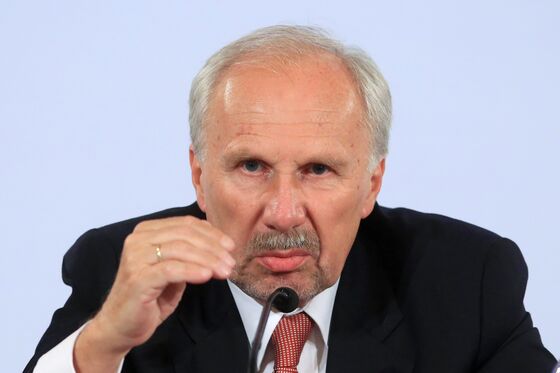 The Austrian central bank governor, speaking to reporters late Thursday, cited Italy's sluggish growth -- saying it amounts to "more or less stagnation" -- and the impact on jobs as part of the reasons for the nation's political instability. While he called the country's problems a "special challenge" for the euro zone, he said it's not one that can be solved by monetary policy.
"This needs to be tackled by real-economy politics," Nowotny said in Alpbach, Austria. The euro area's outlook, in contrast, "allows normalization of monetary policy, which must of course be careful. However, in my personal opinion, it could be shaped more decisively."
The ECB plans to cap its bond-buying program in December when it reaches 2.6 trillion euros ($3 trillion) and has pledged to keep interest rates at record lows at least through the summer of 2019. It has stuck to that plan despite risks including bond-market volatility in Italy as that nation's newly elected populist -- and in part euro-skeptic -- government considers a budget that could break European Union rules.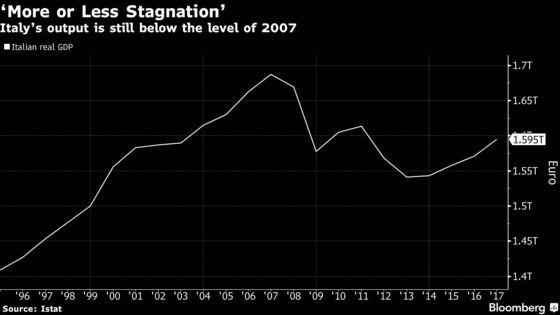 Nowotny said that locking in record-low borrowing costs for a whole year is "not entirely unproblematic" and called on the ECB to focus on ending negative rates as soon as possible. The central bank's deposit rate is minus 0.4 percent, while the main refinancing rate is zero.
Italian Deputy Prime Minister Luigi Di Maio this week denied his country is looking for help from the ECB after a media report suggested that the cabinet in Rome is reaching out for a new round of government-bond purchases.
Read more


Sovereign-Bank Doom Loop Is Very Much Alive, Bank of Italy Warns 
Italian officials have previously voiced a desire for support, with Cabinet Undersecretary Giancarlo Giorgetti saying earlier this month he hoped that the ECB's quantitative-easing program would be extended to protect the nation from speculators.