No Immediate Need for Aid to Turkey, Merkel Ally Altmaier Says
(Bloomberg) -- Germany Economy Minister Peter Altmaier said there's no immediate need for a financial backstop for Turkey, suggesting the country should focus instead on boosting economic growth.
Altmaier, a confidant and party ally of Chancellor Angela Merkel, said the German government's goal is to see economic ties with Turkey flourish. Germany is Turkey's biggest economic partner by far and more than 6,500 partly or wholly-owned German companies operate there.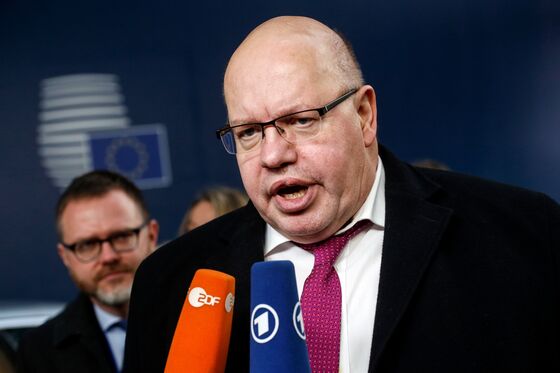 "We have an interest in functioning economic cooperation," Altmaier said at an event in Berlin on Sunday. "That's different from financial or economic aid. I don't think the situation right now is such that you'd need to make a decision. Government aid can't replace what a good, growing economy provides."
Turkey, the Middle East's biggest economy, has faced financial turmoil and the lira slumped in August after the Trump administration sanctioned members of President Recep Tayyip Erdogan's government in a dispute over a detained U.S. pastor. Cemil Ertem, an Erdogan adviser, said last week that Turkey should deepen economic and trade ties with the European Union, the U.K. and other countries including Russia.