No August Lull for This Global Economy as Trade Battles Heat Up
Global economy bigwigs mull the world's problems in Jackson Hole this week. Developments in central banking, trade and a few economies in turmoil should help color those debates and fend off an August lull of any kind.
Here's our weekly wrap of what's going on in the world economy.
The trade war between the U.S. and China is primed to escalate after their governments failed to make progress in two days of talks. Trump tossed charges of currency manipulation against China and the EU into the mix, and China reiterated it won't use the yuan rate as a tool in trade battles. Maersk and miners added to U.S. business warnings of American losses from a trade war, while the outlook for the economy looks pretty good right now even if there's still a bit of a mystery on wage gains. China's statistics chief says his economy's fundamentals are still sound as growth doesn't depend on external demand. There are holes in Trump's claim that China can't catch the U.S. And Nafta's hobbling along, with the parties still citing big obstacles to a deal.
Losing track of all the events in the crowded trade-war calendar? We've got you covered.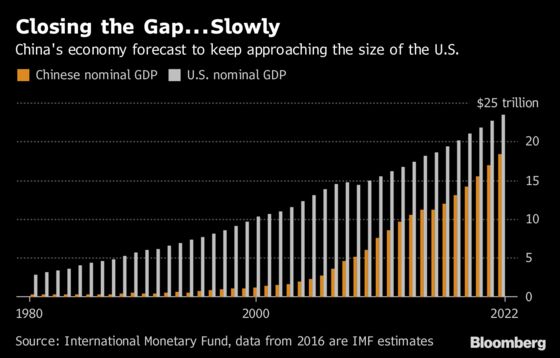 Fastest Korean Export Growth in Eight Months Eases Trade Worries
Just Cool It on Global Risk, Says 'Pretty Relaxed' Economist
CHINA REACT: Manipulating Yuan? Manage Maybe, and the Other Way
Venezuela tries to find rock-bottom with a zero-slashing experiment to ease a horrendous consumer shopping experience, while plenty of questions remain on the new economic plans. Adding to the pain, the troubled South American nation now owes $2 billion to Conoco. Next door in Brazil, the real's slump is further muddying the fraught election outlook. Turkey's troubles could prompt a 300 basis-point interest-rate hike. All the emerging market turmoil has bond traders checking on an old favorite gauge. Australia's leadership crisis resulted in a new prime minister Friday. For a look at a chaos economy of yesteryear, here's an illustrated then-and-now narrative on Greece.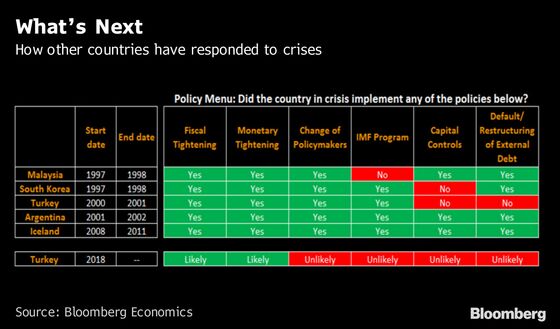 Minutes of the Federal Reserve's last gathering show an intense debate around how much to raise the benchmark interest rate next month. Fed regional chiefs in Atlanta and Dallas are cautious on further rate hikes, with the threat of a yield-curve inversion, while Kansas City Fed Chief George favors two additional increases this year. Trump has kept up his hearty criticism of the Fed's policy stance, though heeding the president's wishes could imperil U.S. assets. On the other hand, the U.S. economic boom is costing the rest of the world.
Elsewhere, the Bank of England's unanimous hike has economists seeing two next year, and euro-area wages are helping the European Central Bank's cause for exiting easy policy. Thailand is striking a more hawkish tone amid faster growth.
CHINA INSIGHT: PBOC Leans More to 'Managed' Than 'Floating' Yuan
The fresh populist team's first big budget puts Italy back in the spotlight, with that economy's bruised growth weighing on the euro area. U.K.-exposed investors stay on edge as Brexit negotiations are now seen as non-stop, and Britons face higher prices when buying from the EU unless the government can secure a deal. Here's a QuickTake on how London is struggling to remain a financial hub, post-Brexit. The government warns about what a  no-deal Brexit economy could look like, including a sperm shortage. Think you can do better? Play our Pick Your Own Brexit game.
Sweden has been among the best in the business at integrating immigrants into a now-booming economy, but the politics are turning the other way. Meanwhile, Austria's next central bank governor is set to be named by the nationalist Freedom Party.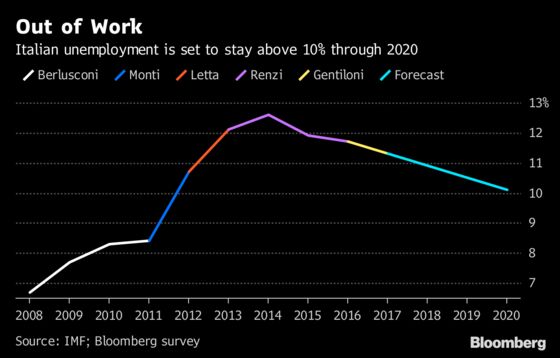 TURKEY INSIGHT: Lesson From Other Crises? Restore Confidence
World Growth to Decelerate as China Cools, OECD Projection Shows