China Purges 40 Officials in Widening Vaccine Fallout
(Bloomberg) -- China's powerful Politburo announced disciplinary action Thursday against more than 40 officials, state media said, in the latest fallout over a vaccine scandal that has undermined trust in the ruling Communist Party.
Pharmaceutical stocks continued a selloff on Friday, with health-care companies in the Shanghai Shenzhen CSI 300 index heading toward the lowest closing level since March.
The 25-member body led by President Xi Jinping ordered an investigation into the country's former top food-and-drug regulator, Wu Zhen, the official Xinhua News Agency said Thursday. The body also demanded the resignations of the mayor of the northeastern city of Changchun, Liu Changlong, and the vice minister of the State Administration for Market Regulation, Bi Jingquan, Xinhua said.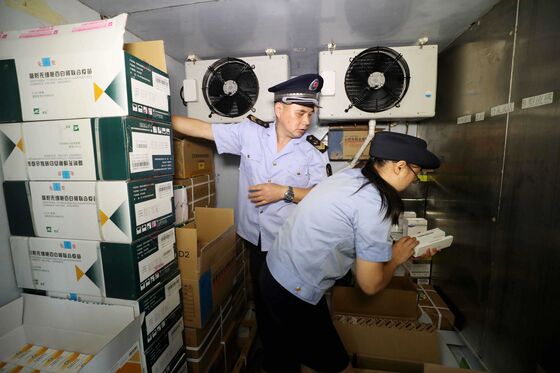 Xi's personal involvement in the punishment of relatively low-level officials illustrates the leadership's concern over a scandal that has led protesters to picket government offices and rattled the country's $120 billion vaccine industry. The president last month called allegations that Changsheng Bio-technology Co. and Wuhan Institute of Biological Products Co. produced low-quality vaccines "shocking" and demanded action against those involved.
The vaccine scandal -- along with an economic slow down and a tanking stock market -- has helped feed discontent in the world's second-largest economy. The episode has exposed new doubts about Xi's leadership, months after setting himself up for indefinite rule by abolishing presidential term limits.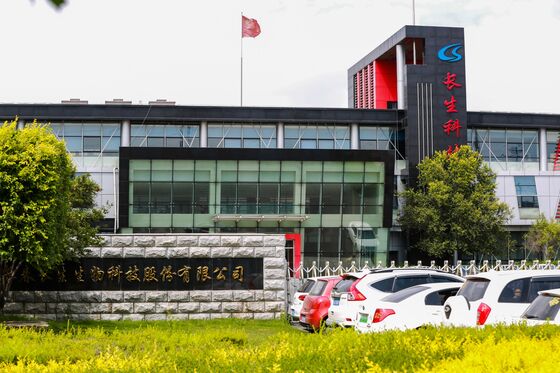 "General Secretary Xi Jinping has attached great importance to the matter and issued several sets of instructions," calling for thorough investigation and punishment according to the law, Xinhua said, citing the Politburo's decision. The Politburo also called for improving long-term oversight mechanisms for vaccine production, upholding public safety and safeguarding people's health.
Shares of Changchun-based Changsheng Bio-technology have plunged every day they've traded since the vaccine scandal emerged. The stock is down 80 percent since July 13, falling 5 percent in early trading Friday in Shenzhen. The CSI 300 Health Care index slipped as much as 2.6 percent Friday, with Shanghai Fosun Pharmaceutical Group Co. tumbling 4.9 percent.