Turkey Meltdown Propels Lira Volatility Above Bitcoin
(Bloomberg) -- The Turkish lira is so volatile it's making Bitcoin look tame by comparison.
The 10-day swings in the lira relative to the U.S. dollar now exceed those for Bitcoin amid Turkey's escalating currency crisis.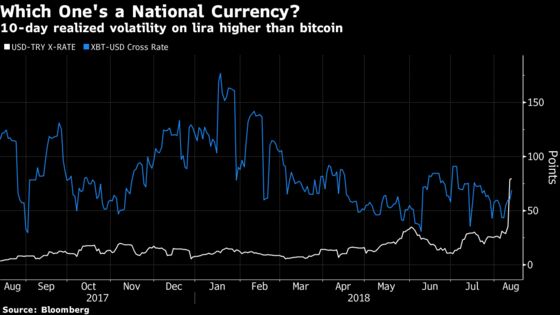 Bitcoin's volatility has hindered its mainstream adoption as a source of payment, preventing it from acting as a reliable store of value. The amount of the cryptocurrency used to purchase goods and services has been steadily declining.
Though Bitcoin has been slightly more stable than the lira lately, it's still traveled a rockier road in 2018. Year to date, the digital currency is down 55 percent versus 45 percent for the lira.