China's Current Account Returns to Surplus on Trade Rebound
(Bloomberg) -- China's current account returned to a surplus in the second quarter of the year, with a rebound in the goods trade making up for the continued deficit in services trade and income from overseas.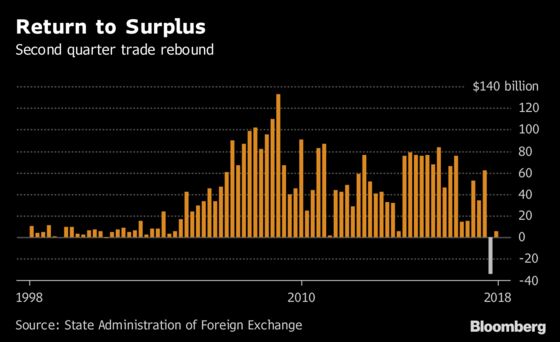 The current-account balance stood at $5.8 billion in the second quarter, according to a State Administration of Foreign Exchange report on Monday. The growing services trade deficit, which includes outbound tourism, education, entertainment as well as purchases of foreign technologies and patents, highlights the changing nature of China's economy, even as it remains the world's largest exporter.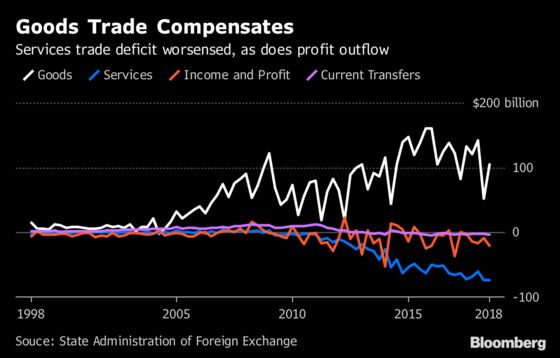 Due to the deficit in the first quarter, the cumulative current account was a deficit of $28.3 billion in the first half.
That deficit was larger than expected as foreign companies transferred profits out of China in the second quarter, according to Ding Shuang, chief economist for Greater China and North Asia at Standard Chartered Plc.
"Policy makers will pay more attention to the changes in the current account as it approaches a balance near zero, signaling less room for currency appreciation," he said, adding the full-year balance is likely to remain positive.
The foreign-exchange regulator said in a statement after the data was released that "in recent years our nation's current-account balance has entered an equilibrium range, and either a moderate surplus or moderate deficit indicates basic balance."