Manafort, China's Empire and a Struggling Symbol: Weekend Reads
The political implications of the Manafort trial, the impact of the torrent of money China is plowing into its new Silk Road empire and the struggle for survival for an iconic American industry are just a few of our best stories from the past seven days. We hope you enjoy this installment of Weekend Reads.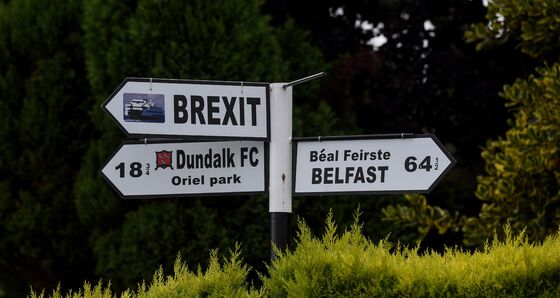 Could Boris Johnson Come Back as the Next U.K. Prime Minister?
Former U.K. Foreign Minister Boris Johnson resigned last month in protest against Prime Minister Theresa May's Brexit plan, saying it didn't go far enough in splitting away from the European Union. As Tim Ross and Alex Morales write, his walkout boosted his popularity and has given him a shot at becoming the next leader of the ruling Conservative Party.

U.S. Sanctions Against NATO Ally Turkey Put Ties at Crossroads
Turkey's alliance with the U.S. is in crisis over its detention of an American pastor on espionage and terrorism-related charges, and rare U.S. sanctions meant to force Ankara to back down. As Selcan Hacaoglu reports, the showdown comes at a fragile moment for Turkey's economy, and Washington may exert more political and economic pressure should relations deteriorate further.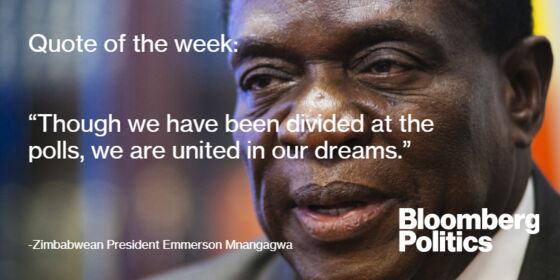 China's Empire of Money Is Reshaping Lives Across New Silk Road
China is building a very 21st century empire — one where trade and debt lead the way, not armadas and boots on the ground. If President Xi Jinping's ambitions become a reality, Beijing will cement its position at the center of a new world economic order spanning more than half the globe, pushing its influence far beyond that of the Tang Dynasty's golden age more than a millennium ago.

Angst Swells as Australian Population Nears 25 Million
With Australia's population growing at the fastest pace of any major developed country, what used to be stress-relieving beach outings have become stress-inducing ordeals. As Michael Heath and Kimberly Verschuur show, the country's head count will hit 25 million sometime this month — an incredible three decades sooner than the government originally predicted in 2005.

Iceland Poised to Raise Barriers to Stanch Foreign Land-Grab
The government in Reykjavik is railing against foreign investors who have been snapping up vast swathes of the north Atlantic island's pristine wilderness. Ragnhildur Sigurdardottir reports on how Iceland's first environmentalist prime minister, Katrin Jakobsdottir, is responding to growing complaints from farmers to push for further restrictions on land ownership.

Made-in-USA Jeans, Already a Dying Breed, Gutted by EU Tariffs
Uliana Pavlova and Matthew Townsend tell the story of how Trump's trade war has delivered a gut punch to an iconic American product – blue jeans. Already under pressure by increasing wage demands and free-trade agreements that have pushed jean-making oversees for two decades, the few remaining manufacturers can't believe the irony of getting hit by a return to protectionism.

And finally ... Raw materials have been central to global commerce ever since neighboring tribes traded salt off the backs of camels. So any disruption to trade between the world's biggest economic powers is sure to affect commodity prices. Tariffs on end products like bourbon and motorcycles make goods from rye to rubber more expensive, and falling prices can be an early indicator that the global economy is slowing down. Eddie van der Walt and Rupert Rowling explain how the Bloomberg Commodity Index dropped more than 10 percent from May through July for its sharpest decline over a comparable period in more than two years.