China Slams U.S. 'Blackmailing' as Trump Weighs Higher Tariffs
(Bloomberg) -- China warned the U.S. against "blackmailing and pressuring" it over trade as the Trump administration mulls trying to force officials back to the negotiating table through threats of even higher tariffs.
President Donald Trump's officials are considering more than doubling planned tariffs on $200 billion in Chinese imports, people familiar with the deliberations said. The U.S. had threatened an additional $200 billion with levies of 10 percent, a level the administration may raise to 25 percent in a Federal Register notice in coming days, one of the people said.
Asked about the report that Trump would increase the planned tariff, White House Press Secretary Sarah Huckabee Sanders said the administration would address the issue with an "update" at 3:30 p.m. Washington time.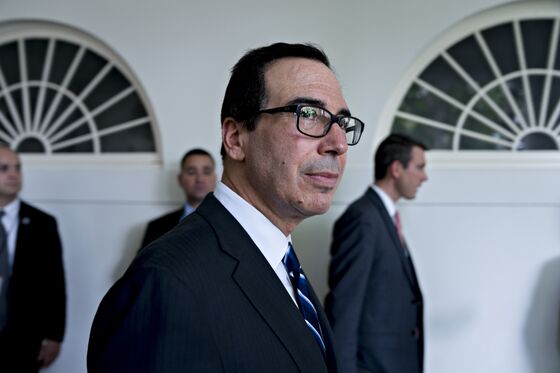 At the same time, representatives of U.S. Treasury Secretary Steven Mnuchin and Chinese Vice Premier Liu He are having private conversations as they look for ways to reengage in negotiations, according to people who spoke about the deliberations on condition of anonymity.
Holding an open door to talks while threatening worse consequences represents yet another increase in tension in the months-long standoff between the world's two largest economies over commerce. While the conflict nominally centers around the U.S.'s $375 billion annual goods trade deficit with China, it has morphed into a chapter in the nations' broader strategic rivalry.
China's Ministry of Foreign Affairs said it will fight back should the U.S. further increase tariffs. "If the U.S. takes measures to further escalate the situation, we will surely take countermeasures to uphold our legitimate rights and interests," spokesman Geng Shuang said at a regular press conference on Wednesday.
He said China has always believed that the disputes should be resolved through talks and communications, but the dialogue should be based on "equality and respect as well as established rules and credibility."
Read More on the Trade War..
The Trade War Is On: How We Got Here and What's Next 
In a sign the trade standoff is reverberating through Chinese politics, the Politburo signaled on Tuesday that policy makers will focus more on supporting economic growth amid risks from a campaign to reduce debt and the dispute with Trump. The communique, which followed a meeting of the country's most senior leaders led by President Xi Jinping, said the campaign to reduce leverage will continue at a measured pace while improving economic policies to make them more forward-looking, flexible and effective in the second half.
The public comment period on the U.S. tariffs aimed at $200 billion ends Aug. 30 after public hearings Aug. 20-23, according to the U.S. Trade Representative's office. Announcing a higher tariff is required ahead of the hearings and will send a signal that the Trump administration is upping the pressure on China to make serious concessions.
Chinese equities and the yuan extended losses Wednesday afternoon, gaining downward momentum as concern over possible higher U.S. tariffs overwhelmed optimism about Beijing's pledge to support economic growth. The yuan fell against a trade-weighted basket of currencies to a level that's near the lowest on record, suggesting policy makers are allowing further weakness.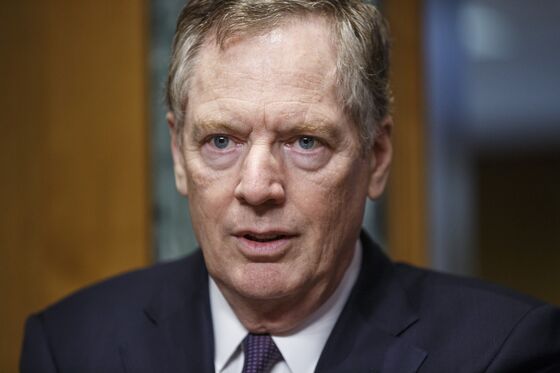 Trump directed trade representative Robert Lighthizer to raise the tariff rate to 25 percent, the people said, adding that the change isn't final yet and may not go forward after a public review.
Officials have cautioned that a specific timetable, the issues to be discussed and the format for talks aren't finalized, but added there was agreement among the principals that more discussions need to take place. Chinese officials haven't yet commented on the prospects for resuming talks.
While American and Chinese officials have hinted at the possibility of restarting talks in recent weeks, it's been almost two months since they last held high-level negotiations.
"China and the U.S. have had several rounds of consultations and reached important consensus, but regrettably the U.S. did not fulfill its obligations," Foreign Minister Wang Yi said on Monday. "Nor did it make concerted efforts with China."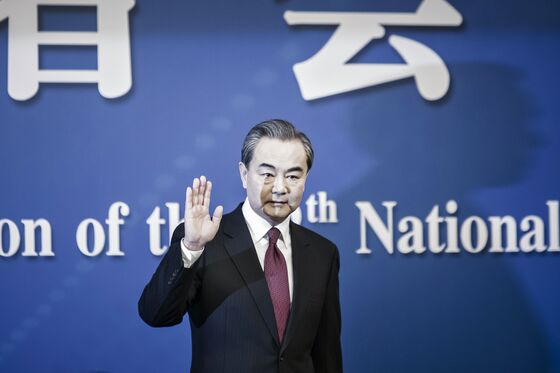 The next wave of U.S. tariffs is set to kick in as soon as Wednesday, with the possible imposition of duties on another $16 billion of Chinese imports. The implementation could be delayed for weeks as the administration works out the details of which products it will target. Officials in Beijing have vowed to respond with the same amount of tariffs on U.S. products.
One person familiar with the internal deliberations said the U.S. is trying to secure certain concessions and if China agrees, it is possible the U.S. would back off additional tariffs.
Complicating Mnuchin's efforts is a harder line taken by Lighthizer, who has jurisdiction over the U.S.'s 301 investigation that sparked the tariffs. That case concluded China was stealing American technology and tariffs were needed to offset the damage.
A U.S. Treasury spokesman didn't respond to a request for comment. The Ministry of Commerce in Beijing didn't immediately respond to request for comment.
The two sides held three rounds of formal talks, beginning with a delegation to Beijing led by Mnuchin in May. After Liu visited Washington later that month, the nations released a joint statement pledging to reduce the U.S. trade deficit with China, among other things. But within days, Trump himself backed away from the deal, saying talks would "probably have to use a different structure."