Trade War Sparks Mounting Concerns of Growth Risks: Economy Week
(Bloomberg) -- The trade war between the U.S. and China is continuing to intensify, leaving some worried about the potential consequences for global growth.
Here's our weekly wrap of what's going on in the world economy.
China has vowed to fight back against the Trump administration's plans to impose tariffs on an additional $200 billion in Chinese goods, albeit with a subtle shift in tone and talks may still be on the table. American steaks, and German cars are among the early victims, while the escalating tensions are worrying some Wall Street economists, who are calculating the potential hit to growth, and hurting the confidence of investors in the euro area. On Thursday alone, China warned that new tariffs could lead to global economic recession, and the European Commission said the tensions pose significant downside risk to growth. Meanwhile, here's a look at how things could get even uglier.
Bank of Canada Governor Stephen Poloz brushed aside concerns about trade wars and pressed ahead with a fresh interest rate increase as inflation hovers at its highest in seven years. Meanwhile, a multi-colored graphic that's made the rounds at the Federal Reserve hints that Jerome Powell could have to deal with faster inflation if President Donald Trump succeeds in throwing globalization into reverse.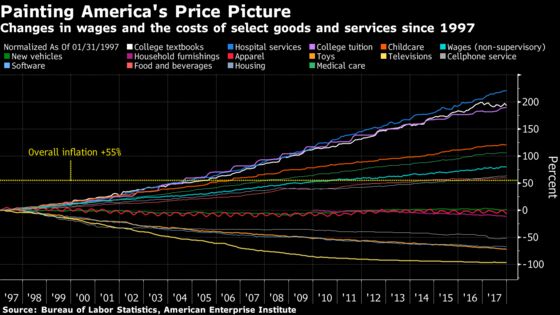 Polish Rate Hikes Stay a Moving Target as Longer Pause Looms
Job-market news was rosy in the U.S. this week, with Americans quitting like never before as they're feeling quite good about prospects in new gigs. The tighter labor market in Japan is finally pushing up worker wages. Expatriate workers in Saudi Arabia are leaving their work in hordes, but for roles beyond the borders. More than 18,500 civil servants lost their jobs in Turkey on charges of security violations. And France is talking a big game about leading in the global skills war.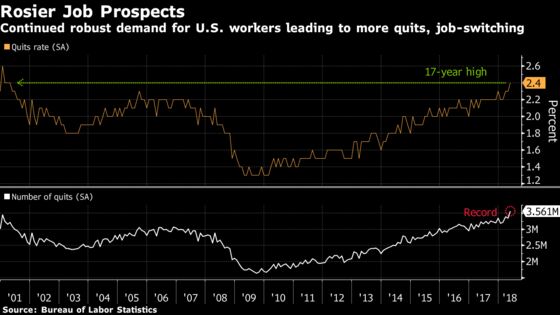 Bloomberg Economics 2H 2018 Outlook: Tax Cuts Versus Trade War