Fed's Powell Says the U.S. Economy in 'Good Place' But Trade Is a Risk
(Bloomberg) -- Federal Reserve Chairman Jerome Powell gave an upbeat assessment of the U.S. economy but warned a sustained period of high tariffs on a wide variety of imports could be harmful to growth.
"I sleep pretty well on the economy right now," Powell said Thursday in an interview on American Public Media's "Marketplace" program, noting that it's in a "good place" with unemployment at its lowest level in years and inflation close to the central bank's 2 percent target.
He cautioned, however, that trade disputes could end up being a negative for the economy if they result in a protracted period of widespread higher tariffs.
President Donald Trump has already imposed import duties on a wide range of products, from steel and aluminum to washing machines and farm equipment. Other countries have retaliated with tariffs of their own on U.S. exports.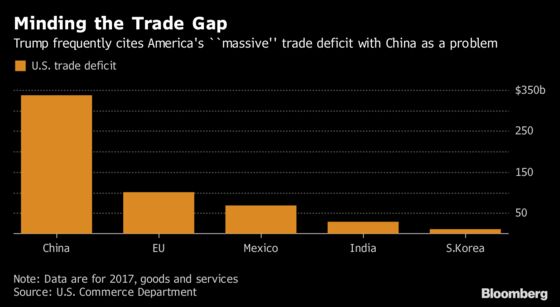 "We are hearing a rising level of concern about the effects of changes in trade policy" on the economy, Powell said.
But he added that it was hard to forecast how the trade tensions will play out, noting that the Trump administration has portrayed its efforts as an attempt to get other countries to lower their barriers to imports, not raise them. If that happened, it would be good for the economy.
"I think this process that is going on now is a new one," he said. "It's very difficult to predict how it turns out and we'll just have to see."
Powell said he could imagine situations that could be "very challenging" for the Fed with inflation rising and the economy weakening at the same time from the tariff battles, though he declined to criticize the president's actions, saying that the independent central bank needed "to stick to our lane."
Aside from his comments to the radio program, the fact that a Fed chief just five months on the job agreed to an interview at all was itself news and further evidence of his effort to broaden his audience. His predecessors rarely granted exclusive interviews to news organizations.
"There's a professional audience that follows us very carefully, every comma, every word change," Powell said. "But I think we're shifting our focus a little bit to you know, address the American people more generally and try to explain what we do, why we're doing it, and how we carry out the important jobs that Congress has given us."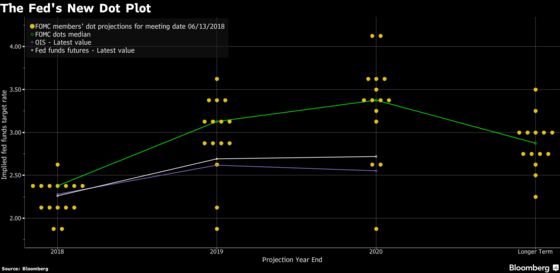 Powell took the helm of the central bank in February and has continued the approach of gradually raising interest rates that he inherited from his predecessor, Janet Yellen. The Fed has raised interest rates twice so far in 2018 and has penciled in another two hikes this year. Powell said he was "very pleased" with the results of the rate-hike campaign so far.
He said the central bank was trying to balance the risks of raising rates too slowly -- resulting in too high inflation and asset bubbles -- or going too quickly and throwing the economy into a recession.
Powell brushed aside concerns that the Trump administration was seeking to undermine the Fed's independence by suggesting it go slow in raising rates. "No one in the administration has said anything to me that really gives me concern on this front," he said.
Powell, who is scheduled to testify before Congress next week, also addressed the "puzzle" posed by the combination of an extremely tight labor market, with widespread reports of worker shortages, and still-sluggish wages and inflation.
"What we're hearing from employers really is that they can't find workers, and you're wondering, well, why aren't wages going up faster?" he said.
Unemployment dipped to 3.8 percent in May, matching its lowest level since 1969, before ticking up to 4 percent in June. Inflation has crept up slowly, with the Fed's preferred measure, minus food and energy prices, reaching 2 percent in the 12 months through May.
"It's now just touching 2 percent, so we're really close to our target," he said, adding that he's not ready to declare victory.
"We want inflation to be symmetrically around 2 percent, so just kind of reaching up and touching it once doesn't fulfill that goal," he said.
The interview also showed Powell has prioritized mending the Fed's relationship with Congress which deteriorated during the financial crisis under former chairman Ben Bernanke.
"I'm going to wear the carpets of Capitol Hill out by walking those halls and meeting with members" of Congress, he said. "I feel like that's a really important thing that the chair can do, and part of what I want to accomplish with clarity and explanation and transparency."
While pleased with current economic conditions, Powell said the U.S. faces a number of longer-term threats, beginning with an unsustainable spending path. In addition, the aging of the U.S. population is likely to hold back the capacity of the economy to grow, he said.
"We're an aging population, so workforce growth is going to be slower," he said. "That's going to mean slower growth."