Sliding Toward an Ice Age for Global Trade
Donald Trump is pushing his trade conflict with China toward a point where neither side can back down.

By Aug. 30, less than three months before U.S. Congressional midterms, the president will be ready to impose tariffs on $200 billion of Chinese products, from clothing to refrigerators. The levies announced yesterday stand to raise import prices on almost half of everything the U.S. buys from the Asian nation.

China has seven weeks to make a deal or dig in and try to outlast the U.S. leader. President Xi Jinping, facing his own political pressures to look tough, has vowed to respond blow-for-blow. He's already imposed retaliatory duties targeting Trump's base including Iowa soybeans and Kentucky bourbon.

Yet matching the latest barrage would force Xi to take aggressive steps that risk provoking Trump to follow through on threats to tax virtually all Chinese products. They could unleash nationalist sentiment on both sides, fueling a deeper struggle for geopolitical dominance.

"What's next is not so much a trade war or even a cold war as the dawn of an ice age in relations between China and the United States," said Pauline Loong, of the research firm Asia-Analytica in Hong Kong.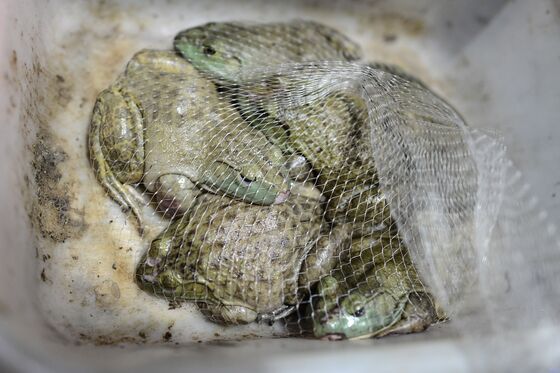 Paper chase | Critics and supporters alike are mining the voluminous trail of documents left by Trump's Supreme Court nominee over more than two decades of government service, including his work for Independent Counsel Ken Starr and in President George W. Bush's White House. Democrats are looking for potential weapons that can be used to hold up Brett Kavanaugh's nomination, which they have little leverage to block.

Fresh shot | Trump didn't lose any time opening up another front in his tussle with NATO allies, targeting Germany over its support for the Nord Stream 2 gas pipeline from Russia upon his arrival at the alliance's annual summit in Brussels. In his latest dig at Angela Merkel, Trump said it was "very sad when Germany makes a massive oil and gas deal with Russia," given that NATO is "supposed to be guarding against Russia."

Euroskeptic victory | Czech billionaire Andrej Babis is poised to win confidence vote for his minority government today, with help from the Communist Party. His anti-immigrant stance has allied him with Poland and Hungary, which are on a collision course with the EU over democratic values, and his confirmation will strengthen the group of European Union members challenging the bloc's unity.

Watchdog findings | Facebook could be fined £500,000 ($664,000), the maximum penalty allowed, by the U.K.'s privacy regulator after the social network giant failed to prevent key user data falling into the hands of Cambridge Analytica, a political consultancy that helped get Trump elected.

Ghost candidates | This October, Brazil faces its most unpredictable and divisive elections since the return to democracy, with this past Sunday's legal battle over the fate of former President Luiz Inacio Lula da Silva providing a foretaste of the struggles to come. As Bruce Douglas and Simone Iglesias report, changes to rules on campaign financing and gender quotas look set to play a key role in shaping the outcome, and may help improve Brazil's dire position in international comparisons of women in politics.

What to Watch
The U.S. government says it's working to comply with a missed deadline to reunite all 102 migrant children under the age of 5 who were separated from their parents.
And finally ... India might be about to abolish a 158-year-old colonial-era law that criminalizes gay sex in the world's second-most populous nation. The Supreme Court is hearing arguments in favor of striking down Section 377 of the country's penal code, which lists gay sex alongside bestiality as an "unnatural offense" that mandates a sentence of up to 10 years in prison. India's government said today it wasn't going to take a stand on the law, leaving the decision up to a panel of five Supreme Court judges.