Women Are Driving Jump In U.S. Prime-Age Workforce Participation
(Bloomberg) -- The jump in the U.S. prime-age labor force participation rate was wholly driven by women. For males, this slipped to 88.9 from 89.1 percent; for women, it jumped half a percentage point to 75.3 percent.
That's the biggest one-month advance since 1994.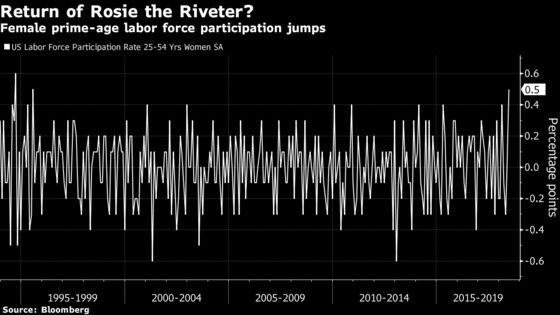 For more real-time analysis of the June payroll report, visit TOPLive.