Trade War Escalates as U.S. Takes Aim at China: Economy Week
The long threatened trade war escalated just after midnight in Washington on Friday when the U.S. imposed tariffs on $34 billion of Chinese imports and Beijing immediately said it would be forced to retaliate.
Here's out weekly wrap of what went on in the world economy this week.
President Donald Trump finally slapped duties on China, a move aimed at rallying his political base even if it runs the risk of harming the U.S. and other economies. Bloomberg Economics noted here and here how the winner of the war will be whichever nation loses least. The auto sector in particular faces a hard time and the European Union and the U.S. are already clashing over that.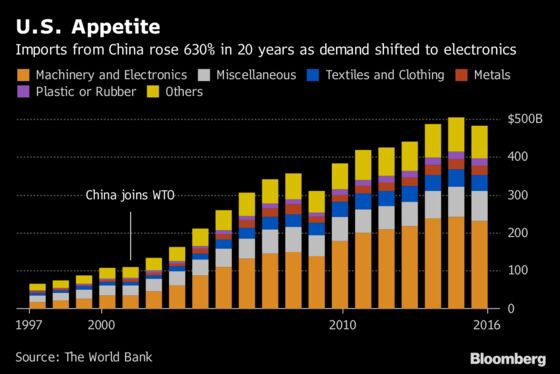 What Central Bankers Are Saying About the Trade War Threat
Despite the trade tensions, the U.S. economy continued its hiring spree in June as payrolls rose 213,000 although unemployment rose from an 18-year low and wage gains unexpectedly slowed to suggest the labor market can still lure more workers. Federal Reserve officials reaffirmed their commitment to gradually raising interest rates.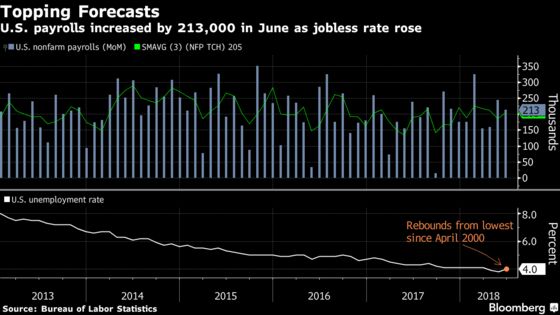 Chinese central bankers came to the rescue of a plunging yuan with pledges to ensure its stability and not to use it as a weapon in the trade war. The People's Bank of China finds itself in a bit of a bind on whether to focus on paring leverage or underpinning economic growth. Policy advisor Ma Jun hinted officials may be softening their stance on reducing financial risks as markets slide and the economy slows down.
CHINA INSIGHT: Putting 'Managed' Back in Yuan's 'Managed Float'
The European Central Bank's chief economist Peter Praet said he expected interest rates to make a comeback in the institution's toolkit. It won't happen soon given the ECB is committed to not hiking until after the summer of 2019 although how soon after that is in debate. Perhaps a reason for delaying so long is the memory of what happened ten years ago although some say the ECB risks being late this time. Australia held rates at a record low, but Sweden's Riksbank is preparing to raise its benchmark before the end of the year. The Bank of Japan added Julius Caesar and Icarus to ways it explains its stimulus.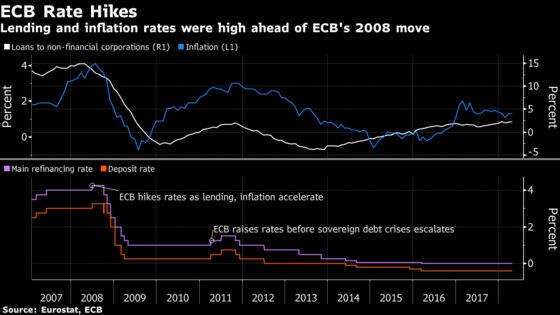 Croatia Running Out of Time to Pick Next Central Bank Governor
Goldman Sachs Says Missing IPhones Matter: Eco Research Roundup