The U.S.-China Trade Relationship: A Dispute in Five Charts
(Bloomberg) -- The world's two biggest economies have each fired their first shots in what China called "the largest trade war in economic history." Higher tariffs on $34 billion of both nation's goods began Friday, with levies on another $16 billion likely to be unveiled in a few weeks.
Escalation in the conflict seems inevitable, with President Donald Trump threatening to impose punitive levies on hundreds of billions more of Chinese exports.
While China is trying to rebalance its economy away from export dependence, it's trading relationship with the U.S. is actually getting more lopsided.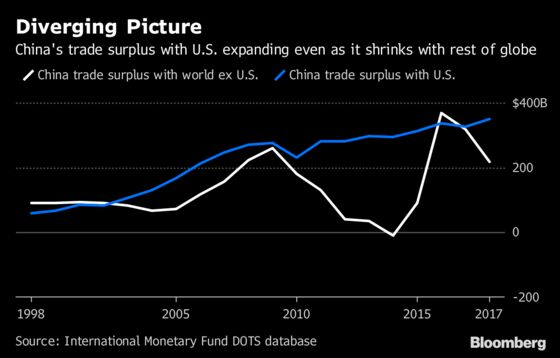 In a zero-sum view of global trade, China's surplus means that it takes more demand from rest of the world than it offers. Trump says his trade measures are part of an attempt to narrow that widening gap.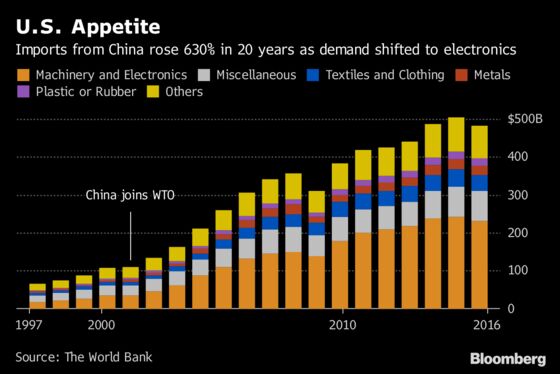 Almost half of the goods China ships to the U.S. are electronics and machinery, as the nation's factories assemble parts from across the Asian supply chain into finished products. That's clearly Trump's target with tariffs, according to a list released last month. Such levies would also hurt U.S. allies such as Japan, South Korea and Taiwan, where many of the parts originate.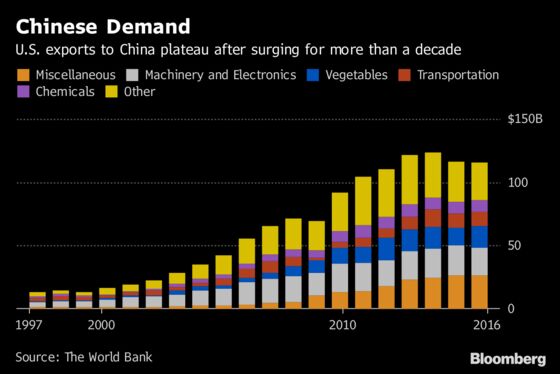 China imports from the U.S. less than a third of what it exports. Agricultural products are key, and Beijing's retaliation will hit demand for crops such as soybeans. American products like Boeing Co.'s airliners have been spared for now, but they could be targeted in future escalation.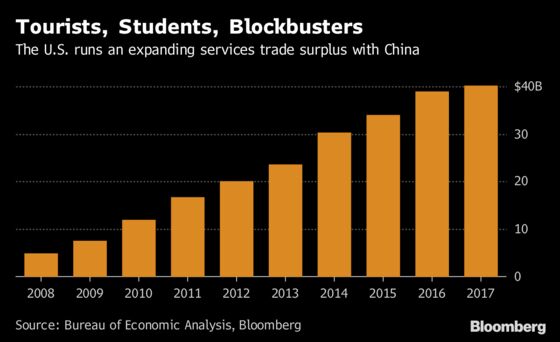 Trump doesn't talk much about the surplus the U.S. runs with China and many other economies -- the services surplus. That's been steadily expanding, as Chinese tourists and students head to the U.S., people watch more Hollywood movies, and import more U.S. software and other intellectual property. In any escalation, China could target these services imports, by restricting tour groups or reducing the number of American movies shown.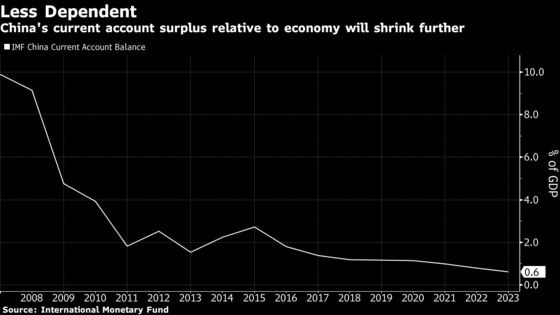 What Trump might need to keep in mind is that China is less dependent on external demand as net exports account for a shrinking share of its total economic output. The country's current account surplus with the world will continue to shrink to 0.6 percent of gross domestic product in 2023, according to International Monetary Fund.