Two Fed Presidents Warn Trade-War Angst Is Weighing on Businesses
(Bloomberg) -- Two regional Federal Reserve presidents warned that worries over escalating trade disputes are increasingly weighing on businesses and adding risks to the U.S. economic outlook.
St. Louis Fed President James Bullard said he's hearing "full-throated angst" from regional companies, while Atlanta Fed President Raphael Bostic said businesses are "extremely concerned about the prospects of a trade war.''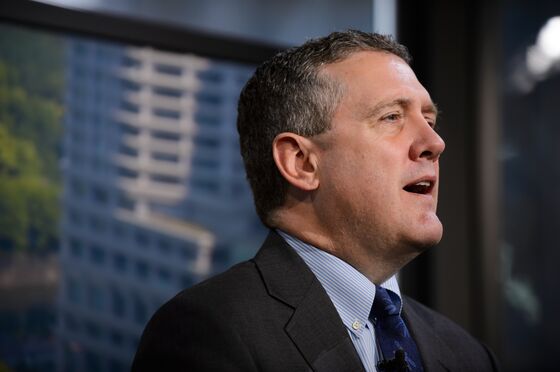 Fed officials are assessing how much escalating trade tensions are dampening confidence among companies, which could dent investment and cloud an otherwise solid economic outlook. Policy makers raised rates this month for the second time in 2018 and upgraded their forecast to four increases for the year, amid low unemployment and with inflation close to their 2 percent target.
The U.S. has imposed 25 percent tariffs on imported steel and aluminum and threatened to slap more levies on other products from some of its biggest trading partners, including China, Canada, Mexico and the European Union. All have vowed to retaliate in what would amount to a trade war that could raise prices and slow the global expansion.
"Changes in trade policy could cause us to have to question the outlook," Federal Reserve Chairman Jerome Powell said during a panel discussion on June 20 at a European Central Bank conference in Sintra, Portugal.
Bullard, speaking Thursday during a telephone call with reporters, said "all aspects of the economy are affected, but agriculture is certainly" being hit.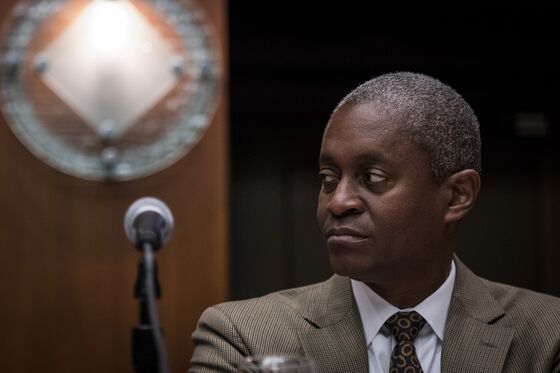 Bullard, whose district includes parts of seven states including most of Missouri and all of Arkansas, said some suppliers were using the threat of new tariffs as a reason to raise prices, even when new tariffs would not directly target their business.
"That shows you how uncertainty over trade policy can feed back" into business decision-making, he said.
Economists so far have viewed the likely impact of the trade spat on economic growth as limited, while warning that picture could change.
Bostic, in an interview Thursday following a panel discussion in Atlanta with community activists, said the anxieties have undermined a wave of enthusiasm among businesses brought about by U.S. corporate tax cuts.
"There is so much concern in the business community about this and it goes across almost all sectors,'' he said. "The more there is uncertainty, the less likely we will see the numbers of firms robustly investing in their businesses.''
Both regional Fed presidents have cautioned that a flattening yield curve -- with the difference between longer-term and short-term rates narrowing -- could be a warning signal for the U.S. economy if the curve inverts. Bullard has been opposed to additional rate increases this year, while Bostic has favored just one additional hike this year.
"I do watch it every day,'' Bostic said of the yield curve. "I want to make sure we don't induce some broad-based market reaction that then kind of guarantees the result. I want to try to avoid that as much as possible."