Strike-Hit French Economy Faltering as Business Confidence Ebbs
(Bloomberg) -- The French economy, first battered by snow and storms and now by industrial action, may see barely any improvement in growth this quarter.
The nation's central bank said on Monday that output will probably rise 0.3 percent in the three months through June. While a modest improvement on the 0.2 percent pace seen in the period through March, that's still less than half the average quarterly rate of 2017.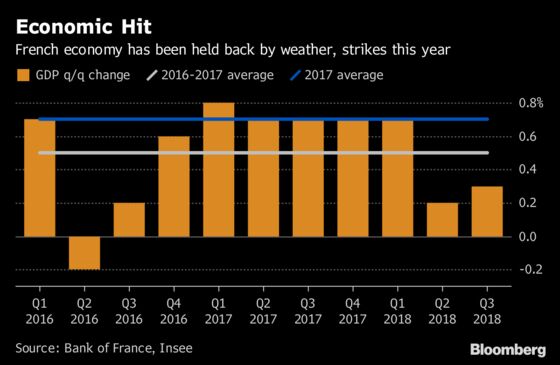 The Bank of France published the estimate alongside new data showing business confidence fell in May. The reading of 100, down from 102 in April, is the weakest since October 2016 and coincides with strikes and blockades that have hampered transport. The gauge reached a six-year high in 2017, and its decline mirrors weakness in other measures of activity across the euro region.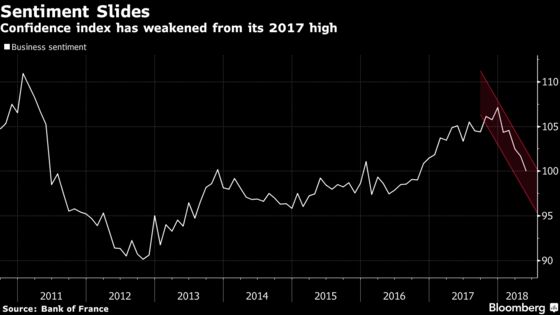 Farmers have started blockading French refineries and fuel depots of Total SA to protest the company's decision to import palm oil for a biofuel refinery. A dispute at Air France over pay has cost the company millions of euros and prompted the CEO to resign, and the carrier's labor unions plan to resume strike action from June 23 to 26, hitting the busy summer travel season.